Calendar Sponsors
Monday, Oct. 23
What the World Needs Now: A Tribute to Burt Bacharach
7:30-9 pm | Oct. 24. Burt Bacharach was the most successful pop composer of the 60s, with over 70 top-40 hits, six Grammys and three Oscars. This is a one-night-only celebration of his life and music with narration  in tribute to this original composer who died in February at the age of 94. General public $20; seniors $15. For tickets, please contact the Union Box Office at 704-894-2135. Knobloch Campus Center, Duke Family Performance Hall, Davidson College.
Tuesdays, Oct. 24  – Tuesday, Nov. 14
Dance Without Limits
10-11 am | Tuesdays through Nov. 14. Designed to encourage and engage seniors of all mobility levels to embrace the magic of movement. Join weekly for free dance classes to explore a variety of fun genres and great music. Call 704-221-4787 to register or for more information. David B. Waymer Recreation Center, 14008 Holbrooks Rd., Huntersville.
Thursday, Oct. 26-Saturday, Ocr. 28
7:30 pm | Oct. 26-28. Join the Davidson Community Players for  the annual 10-Minute-Play Festival with a Halloween twist. Boos & Brews will feature original plays written, performed and directed by members of the community. These plays all have one major theme in common—ghoulish fun. A selection of wine and D9 beer will be available. Tickets: $18 in advance, $21 at the door. Armour Street Theatre. 307 Armour St., Davidson.
Friday, Oct. 27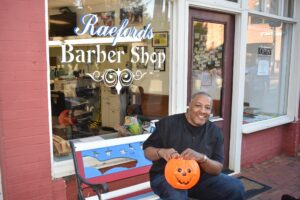 Halloween March Davidson
5 pm | Oct. 27. Don your costume and line up in front of the Town of Davidson Public Safety Building, 216 South Main St. Participants in the parade will march along Main Street where merchants and other organizations will be handing out treats.
6:30 pm | Oct. 27. Bring your goodies from the Halloween March, grab a blanket,  and get ready for a family friendly viewing of  Disney's original "Hocus Pocus." Town Green in front of the Davidson Public Library, 119 South Main St.
Creative Clay/ Pottery Senior Workshop
10- 11:30 am | Oct. 27. Projects will be taken to Clayworks to be fired and glazed before being returned for pickup. Please allow 3 weeks for this process. Northern Regional Recreation Center, 18121 Old Statesville Rd., Cornelius.
6:45 pm | Oct.27. "Pretty Strong." Follow eight of the world's strongest female climbers as they explore new climbing areas, send hard projects, and push the boundaries of our sport and themselves. Free; pay for parking. Whitewater Center, 5000 Whitewater Center Pkwy., Charlotte 28214.
Friday, Oct. 27 – Sunday, Oct. 29
Dionysia Theater Group presents 'The Prom!'
6 pm | Oct. 27-28; 2 pm | Oct. 29. The careers of four eccentric Broadway stars are struggling and they desperately need a new stage upon which to shine bright once more. Seeking out a cause, they head straight to small-town Indiana. Through social media, they have heard of trouble brewing around a school prom. Local girl, Emma Nolan, wants to take her girlfriend to prom but the homophobic PTA are on a mission to keep the high school dance on the straight and narrow. Determined to transform lives and put themselves back in the limelight, the Broadway celebrities muscle in to change the town and give Emma the prom she deserves. The Prom is a musical. Davidson College.
Saturday, Oct. 28
3-6 pm | Oct. 28 Live music, fall crafts, lawn games, and a community meal at Town Hall & Community Center, 251 South St. This special event is designed to celebrate our community and the 75th anniversary of The Davidson School.
5:30-10 pm| Oct. 28. Free trick-or-treating event for children 12 and younger. Local businesses hand out nut-free, prepackaged candy to kids in their silly or scary costumes. Families can also enjoy games and activities following the trail, as well as a spook-tacular photo area. A family-friendly Halloween-themed movie will be shown at sunset.  Bailey Road Park, Cornelius.
Jack-O-Lantern Walk in Davidson
6-9 pm | Oct. 28. Enjoy a pumpkin-lined walk in Roosevelt Wilson Park, 420 Griffith St., Davidson. The community will vote for the best Jack-o-lantern.
5-8 pm | Oct. 28. Join the fun for a Costume Contest and Movie in the Park. The  Costume Contest will start at 5:30 pm. Food trucks will be onsite available for purchase. Veterans Park, downtown Huntersville.
8 pm | Oct. 28. Coins multiply, cards fly and audiences cheer for Eric Jones, an award-winning magician. Tickets: $25-$45. Cain Center For The Arts, 21348 Catawba Ave., Cornelius.
7 pm | Oct 28. Brightside w/ Sweet Leaf. Wear your spookiest costume for a chance to win a $1,000 cash prize. Tickets: $15 in advance, $20 at the door. Boatyard LKN, 18418 Statesville Rd., Cornelius.
Creative Clay/ Pottery Family Workshop
10:30 am-noon | Oct. 28. Clayworks will lead participants in a hands-on clay workshop. Space is limited, so reserve your spot. Projects will be taken to Clayworks to be fired and glazed before being returned for pickup. Please allow 3 weeks for this process. David B. Waymer Recreation and Senior Center,  14008 Holbrooks Rd., Huntersville.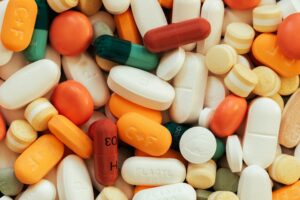 Operation Medicine Drop
10 am – noon | Oct. 28. The Cornelius Police Department will give the public an opportunity to prevent pill abuse and theft by ridding their homes of potentially dangerous expired, unused and unwanted prescription drugs.  The Medicine Drop will be on the side closest to the Cain Arts Center. The service is free and anonymous, no questions asked. Needles or liquid medications cannot be accepted. Bring your medications for disposal to the Cornelius Police Department Side Parking Lot, located at 21440 Catawba Ave. To find a permanent drop box, go to www.ncsafekids.org.
Shred Event
10 am – noon | Oct. 28. Bring paperwork you no longer need; paper clips, staples and hanging folders can be shredded. Keller Williams parking area, 19721 Bethel Church Rd., Cornelius
10 am – noon | Oct. 28.  Come dressed in your costumes and trick or treat at Birkdale Village's participating retailers and restaurants. Please note candy is while supplies last. Check in at Concierge starting at 10 am to grab a map of participating restaurants and retailers. Birkdale Village, Huntersville.
Saturday Oct. 28 – Sunday, Oct. 29
9:30 am – 5:30 pm | Oct. 28-29. Halloween Daze and Spooky Knights. Free child admission with no coupon required for all children 12 and younger. Children and parents enjoy the fun and safe trick-or-treating experience with free treats to be found at over 100 locations throughout the Festival Village. And don't miss the children's Halloween Treasure Hunt with Treasure Chest filled with prizes Shop the Artisan Marketplace, eat, drink, enjoy rides and games, and see shows including falconry and jousting. Tickets on sale now. Rain or shine; no pets. 16445 Poplar Tent Rd., Huntersville.
Sunday, Oct. 29
1-4 pm | Oct. 29. The Hugh Torance House and Store is hosting this free family-friendly event. Enjoy pumpkin rolling races, crafts, an age-appropriate Spooky Trail, and some 19th-century Irish yard games that hail back to the misty legends of magical warriors and fairy tales. This event is perfect for  4- to10 year-olds. The event is free, but click here to register for tickets in advance. Hugh Torance House and Store, 8231 Gilead Road, Huntersville. 
Through,  Oct. 29
Times vary | Through Oct. 29. The 275 acre farm is transformed into the scariest haunted trail in the region that's sure to get your heart pumping and adrenaline rushing. Advanced reservations are required. Tickets: Price varies depending on date. Carrigan Farms, 1213 Oak Ridge Farm Highway, Mooresville.
7 pm-midnight | Through Oct. 29. You'll sleep with the lights on after experiencing this new season of SCarowinds and the new attraction Procession of Nightmares parade. Hordes of zombies and thrill rides ravaging through the dark of night make a perfect storm for Halloween fun. Tickets: Prices vary depending on package.
Through Nov. 11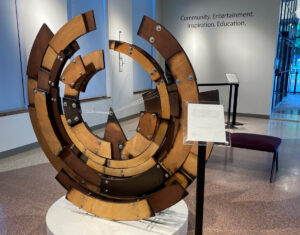 The Art of Mechanics
An exhibit by Anna Grant Dean, who was recently a part of the Class of '23 in ArtPop Street Gallery. Dean's work demonstrates the creative process as well as the understanding of engineering. Her ability to install large scale sculpture demonstrates how creative the mind can be. Gallery Hours: Tuesday – Friday, 10 am – 4 pm. Cain Center for the Arts, Catawba Avenue, Cornelius.
9 am – 5 pm Monday – Friday; 9 a m – noon Saturday. The gallery show showcases functional, sculptural, and experimental work that utilizes clay as the primary material. A celebration of a variety of use and techniques. Cornelius Arts Center, 19725 Oak St, Cornelius.
• Send your event information to corneliustoday@gmail.com. Deadline is the 15th of the month for the print calendar; one week in advance for online/newsletter calendars.