Calendar Sponsors
Monday, July 17
LakeNorman Big Band at Victory Lanes
6-9 pm | July 17. The 20-piece orchestra Lake Norman Big Band performs the full spectrum of jazz from the 1920s to the present. Buffet dinner is served at 6 pm. The orchestra plays from 7-9 pm. Tickets $30. Reservations. Victory Lanes,125 Morlake Dr., Mooresville.
Wednesday,  July 19
1 pm | July 19. This year's focus will be on the issue of gun control and the impact gun violence has on our children and youth's sense of safety within their community as well as their visions for the future.  Click here to RSVP by Monday, July 17. Ada Jenkins Center, 212 Gamble St., Davidson.
North Meck Community Farmers Market
9 am – 1 pm | July 19. "You SNAP, we match." 704-251-9434. Northern Regional Recreation Center, 18121 Old Statesville Rd., Cornelius.
Thursday, July 20
6-9 pm | July 21. Rivermist performs. A food truck and beverage vendor will be onsite with food and drinks for purchase. Veterans Park at Main & Maxwell, 201 Huntersville-Concord Rd., Huntersville.
Creative Clay/ Pottery Family Workshop
6:30-8 pm | July 20. Clayworks will lead participants in a hands-on clay workshop. Space is limited, so reserve your spot. Projects will be taken to Clayworks to be fired and glazed before being returned for pickup. Please allow 3 weeks for this process. David B. Waymer Recreation and Senior Center,  14008 Holbrooks Rd., Huntersville.
The Great Craftsby-Finger Painting for Adults
6 – 7:30 pm | July 20. Join other adults at North County Regional Library to get messy and become a kid again in a relaxed environment with this new series of creative community gatherings, for ages 18 and up. Must register. North County Regional Library, Community Room AB, 16500 Holly Crest Lane, Huntersville. 
Thursday, July 20 through Sunday, July 30
Davidson Community Players Presents The Explorer's Club
See website for schedule. Presented by Davidson Community Players. London, 1879. The prestigious Explorers Club is in crisis: their acting president wants to admit a woman, and their bartender is terrible. True, this female candidate is brilliant, beautiful, and has discovered a legendary Lost City, but the decision to let in a woman could shake the very foundation of the British Empire, and how do you make such a decision without a decent drink? Grab your safety goggles for some very mad science involving deadly cobras, irate Irishmen and the occasional airship. Recommended ages 12 and up. Adults $28; senior adults (65+)  $26; students to age 21 $18. Duke Family Performance Hall, 207 Faculty Dr., Davidson.
Friday, July 21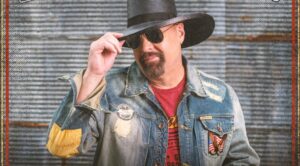 Village Park Concerts
7 pm | July 21. Eddie Montgomery of Montgomery Gentry. Village Park, 700 W. C St., Kannapolis.
Saturday,  7 pm | July 22 Deana Carter. Village Park, 700 W. C St., Kannapolis.
11:30 am-1 pm  July 21. The town Parks & Rec will have games onsite to enjoy while you wait for your order or after your meal from Urban Flavor so come on your own or bring your friends, family and coworkers along. Bailey Road Park, 11536 Bailey Rd.
Saturday, July 22
8 am – 1 pm | July 22. The event is free to attend for shoppers, who are asked to register so Rural Hill knows how many people to expect for parking purposes. Bring small bills; sellers may take cash only. This is a rain or shine event; it will move indoors if it rains. Rural Hill, 4431 Neck Rd., Huntersville.
Summer Supply Drive and Corvette Cars
9 am – 1 pm | July 22. FeedNC is hosting the annual summer drive to help stock shelves. Any non-perishable food items can be donated; the costed needed items are garbanzo beans, black beans, ketchup, mayonnaise, mustard, canned soups, spaghetti sauce, hot sauce, crackers, green beans, corn, tuna, peanut butter, BBQ sauce, cooking oils, vegetable oil, cereal, cooking spray, bottled water, complete pancake mix. Also dry goods such as rice, pasta, etc. The Queen City Corvette Club will have cool cars on hand to check out. 2456 Charlotte Hwy., Mooresville.
2-5:30 pm | July 22. Cedar Grove and Hugh Torrance House and Store, 8231 Gilead Grove Rd., Huntersville.
7 pm | July 22 Deana Carter. Village Park, 700 W. C St., Kannapolis.
9 pm-12 am | July 22. Jack's Corner Tap celebrates its anniversary with a performance by "America's Got Talent" contestant Dani Kerr and the Skeleton Krew. Jack's Corner Tap, 8301-1 Magnolia Estates Drive, Cornelius.