Calendar Sponsors
Tuesday, July 11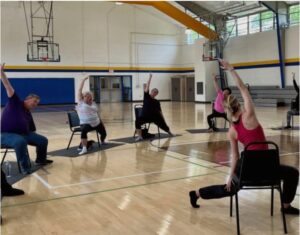 Movement for Seniors
9 am | July 11. Presented by Movement Migration. Renowned artists and educators teach classes for adults and seniors for those interested in experiencing different movement practices. Styles include modern dance, ballet, yoga, and somatic approaches to support a healthy body and mind. Select classes will have live music by local musicians. David B. Waymer Recreation Center, 14008 Holbrooks Rd., Huntersville.
Wednesday, July 12
Discover Shark Week (Teen Program)
2-3 pm | July 12. Teens are invited to celebrate Shark Week and learn more about one of the ocean's most misunderstood members of the food chain with trivia, crafts and refreshments. Registration required. Cornelius Library, 21105 Catawba Ave.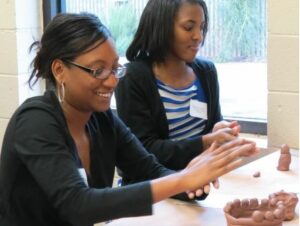 Wednesday, July 12
Creative Clay/ Pottery Senior Workshop
10:30 am-noon | July 12. Clayworks will lead participants in a hands-on clay workshop. Space is limited, so reserve your spot. Projects will be taken to Clayworks to be fired and glazed before being returned for pickup. Please allow 3 weeks for this process. David B. Waymer Recreation and Senior Center,  14008 Holbrooks Rd., Huntersville.
North Meck Community Farmers Market
9 am – 1 pm | July 12. "You SNAP, we match." 704-251-9434. Northern Regional Recreation Center, 18121 Old Statesville Rd., Cornelius.
Thursday, July 13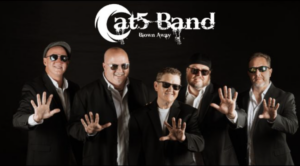 Thursdays on Main
6 pm | July 13. Cat 5. Veterans Park 119 N. Main St., Kannapolis.
Friday, July 14
2nd Friday Street Festival Series
6-10 pm | July 14.  America's Birthday BBQ Bash. Live music, food and beer trucks, kids zone, vendors. Oak Street Mill, 19725 Oak St., Cornelius.

Cone with a Cop
4-5 pm | July 14. Stop by Handel's ice cream shop with 25% off for the police officer and 15% off for other attendees. 20545 Torrence Chapel Rd. at the Shops at Fresh Market.
7:30-10 pm | July 14. "The Goonies" (1985) Movie nights are open to the public, free of charge. Bring your blankets and lawn chairs; concession will be available. Veterans Park at Main & Maxwell, 201 Huntersville-Concord Rd., Huntersville.
Saturday, July 15
Concerts @ the Circles
5-6:30 pm acoustic artist; 7-9 pm headline artists | July 15. Blue Monday. Live music on Jetton Street near Clean Juice, Davidson. This block of Jetton Street will be closed from noon-10 pm on concert evenings.
Fairies in the Forest: A Twilight Family Event in an Enchanted Illuminated Forest
5:30 – 8:30 pm | July 15. Purchase  tickets in advance. Have your little ones wear their wings. The gardens will be providing magic of its own – flowers, forests, fairytales and fluttery things. Explore illuminated trails, meet real fairies, make fairy accessories and enchanted discoveries in our forest garden.
5:30-8:30 pm: Illuminated trails and activity stations open (timed entry).
8:30 – 9 pm: Learn about the winged things in The Gardens: Meet at Polly's Garden to catch and release moths and other night flyers using a special magic technique.
Cost: $5 per person; free for Gardens' Members and children under 5. UNC Charlotte Outdoor Botanical Gardens, 9090 Craver Rd., Charlotte.
Sunday, July 16
UiC sponsored Talkback: "How to Make an American Son"
2 pm | July 16. What happens when the promise of the American Dream collides with the reality of immigration and family? A moving new coming-of-age comedy about the complexities of privilege, citizenship, sexual identity, and the most complex relationship of all: family. UiC, in partnership with Common Thread Theatre Collective (CTTC), will host a talkback discussion about the immigrant experience after the matinee on July 16th. Discounted tickets ($15) are available for UiC supporters for the July 16th show. Call 704-894-2135 to order UiC Supporter tickets for July 16 show. For other show dates/times, click here. Davidson College – The Barber Theatre in Cunningham Theatre Center, 314 N. Main St., Davidson College.