Calendar Sponsors
Monday, Jan. 16
7:30 pm | Jan. 16. Katie Ann McCarty and David Bronson performing. Free; donations accepted. Davidson College Presbyterian Church, 100 North Main St., Davidson.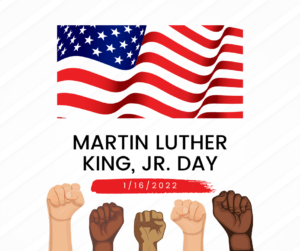 Martin Luther King Jr. Day: It Takes A Village
Noon – 1:30 pm MLK & Civil Rights Trivia | Breaking Ground: A Panel of Firsts
12:15 pm – 12:45 pm NC Civil Rights Trail with the AAHC
2 pm – 4 pm Community of Change Conversation | Levine Museum Drop-In Art | Community Drop-In Art with Ricky Singh
1 pm – 2 pm Charlotte's Men of Change Exhibition: Meet the Artists
2:30 pm – 4 pm The Youth Revolution Soundtrack | MLK: The Power of Words
Jan. 16, last day | General admission tickets for the 75-minute skate sessions, are $18 for adults and $14 per child 12 and younger. Birkdale Village, Huntersville.
Wednesday, Jan. 18
7:30 pm | Jan. 18.  The Charlotte Symphony and Queens University of Charlotte present a concert exploring the themes of freedom, strength and justice in observance of Martin Luther King Jr. Day. Tickets start at $10  at charlottesymphony.org. Sarah Belk Gambrell Center for the Arts and Civic Engagement at Queens University, Charlotte.
6-8pm | Jan. 18. Megan George of Meg-Art Studios will guide attendees in painting their own art. All items needed will be included with the purchase of your ticket.
Thursday, Jan. 19
7:30 pm | Jan. 19. Hosted by Thomas Anthony. Thigs Cocktails LKN, 21234 Catawba Ave., Cornelius.
Friday, Jan. 20
7:30-10:30 pm | Jan. 20. Matt Bush (classic rock, country). Thigs Cocktails LKN, 21234 Catawba Ave., Cornelius.
8 pm | Jan. 20. Advance ticket, $25; at the door $35. BoatYard Lake Norman, 18418 Statesville Rd., Cornelius.
7-10 pm | Jan. 20. Catch the beach music band at Twisted Oak American Bar & Grill, 121 N. Center St. Ste 104, Statesville.
Noon | Jan. 20. David Brinson, music director at Davidson College Presbyterian Church, will perform Cesar Franck's Grand Piece Symphonique Op. 17 at the church, , 100 North Main St., Davidson. Brinson was sick and could not perform on Monday, as planned, with Katie Ann McCarty.
Saturday, Jan. 21
Doors open 12:30 pm; show 2 pm | Jan. 21. Forever Young follows one unforgettable group of friends as they discover the greatest hits of all time. Tickets $45-$65. Cain Center for the Arts, Cornelius.
7:30-10:30 pm | Jan. 21. DJ Nine8Nine. Thigs Cocktails LKN, 21234 Catawba Ave., Cornelius.
9 am – noon | Jan. 21. January 21 – Winter market , Seed to Sanctuary workshop How to make your yard a Certified Wildlife Habitat and music. Downtown Davidson.
2-4pm | Jan. 21. Everyone is invited for the 'big reveal' of the renovated Ada Jenkins Center gymnasium. Area families and basketball enthusiasts are invited to come play. There will be basketball drills; youth free-throw contest with prizes; three-point contest for youth and adults.
Also, face painting, music and free lunch/refreshments. Ada Jenkins Center, 212 Gamble St., Davidson.
Our Town Stage Indoor Concert Series
Doors open 6 pm; show 7 pm | Jan. 21. One Night In Memphis. Tickets $29-$39.  Joe V. Knox Auditorium in the Charles Mack Citizen Center, 215 N Main St., Mooresville.
Through mid-February
6-10 pm | Daily. Explore a half-mile, self-guided walking trail showcasing illuminated installations representing the Whitewater story and mission. The elements populate the entire Ridge and Canyon of the Whitewater Center and culminate with a compelling view above the forest floor on an all new suspension bridge complex. Free; pay to park. Whitewater Center,  5000 Whitewater Center Pkwy., Charlotte 28214.
Through March 12
Check websites for gallery schedules. | B. Gantt Center for African-American Arts+Culture  and Levine Museum of the New South to bring  Men of Change: Power. Triumph. Truth. The Gantt will display Storytellers, Fathering, and Imagining; Levine Museum will display Catalysts, Myth-Breakers, and Community; both museums in Charlotte will display Loving. Admission is free.
Through March 26
10 am – 5 pm Monday-Friday; noon -4pm weekends | Jan. 17-March 26. Jacolby Satterwhite's Finding Home Again exhibit focuses on his digital animated series, Birds in Paradise, which features a mythological, queer universe inspired by pop culture, African folklore, ritual, video games and personal narratives. For the American artist, liberation, rebirth, and healing of the black, queer body is achieved through movement and sound. Van Every/Smith Galleries,  Katherine and Tom Belk Visual Arts Center, Davidson College.
• Send your event information to corneliustoday@gmail.com. Deadline is the 15th of the month for the print calendar; one week in advance for online/newsletter calendars
Through May 8
9 am | Mondays through May 8. Avid birders provide a guided walk to identify birds throughout Wing Haven Garden & Bird Sanctuary and SEED Wildlife & Children's Garden. The 3.5 acre open space is conducive to many local and migratory songbirds. The walk is slow paced with opportunities to rest on benches and be still for the birds. All levels of birding welcome. $5-$10; call 704-331-0664 for tickets. Wing Haven, 260 Ridegewood Ave., Charlotte 28209.