Calendar Sponsors
Wednesday, Aug. 9
North Meck Community Farmers Market
9 am – 1 pm | Aug. 9. "You SNAP, we match." 704-251-9434. Northern Regional Recreation Center, 18121 Old Statesville Rd., Cornelius.
Weather-preparedness class
2 pm | Aug. 9. The Lake Norman Marine Commission is hosting a weather-preparedness class with meteorologist Eric Garlick highlighting local weather patterns and what to expect from a stormy day on Lake Norman. Everyone is welcome. Click here to RSVP. Cornelius Town Hall, Catawba Avenue.
Friday, Aug. 10
6 pm | Aug. 10. Band of Oz. Veterans Park 119 N. Main St., Kannapolis.
Friday, Aug. 11
2nd Friday Street Festival Series
6-10 pm | Aug 11. Throwback Edition. Live music, food and beer trucks, kids zone, vendors. Oak Street Mill, 19725 Oak St., Cornelius.
7:30-10 pm | Aug. 11. Movie nights are open to the public, free of charge. Bring your blankets and lawn chairs for an evening under the stars with our Movie in the Park Series. Movie TBA; concession will be available Veterans Park at Main & Maxwell, 201 Huntersville-Concord Rd., Huntersville.
Saturday, Aug. 12
Rural Hill Day – History, Highland Cows & Food Trucks
3-7 p | Aug. 12.  Come out to the farm and enjoy history, highland cows, food trucks and more. Day of parking is $5 cash only. Parking is required to attend. Historic Rural Hill, 4431 Neck Rd., Huntersville.
7:30 pm | Aug. 12. "The Parent Trap" (Lindsay Lohan, not Hayley Mills). Free. Seating is first come, first serve. Bring additional blankets and chairs; no coolers allowed.The Plaza, Birkdale Village.
Second Saturdays at the Square
6-8 pm | Aug. 12. Rusty Knox Trio. Live music on the porch of The Crazy Pig, 402 S. Main St., Davidson.
Creative Clay/ Pottery Family Workshop
10:30 am- noon | Aug. 12. Clayworks will lead participants in a hands-on clay workshop. Space is limited, so reserve your spot. Projects will be taken to Clayworks to be fired and glazed before being returned for pickup. Please allow 3 weeks for this process. David B. Waymer Recreation and Senior Center,  14008 Holbrooks Rd., Huntersville.
Sunday, Aug.13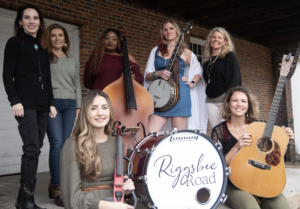 Concerts on the Green
6-8 pm | Aug. 13. Riggsbee Road. Downtown Davidson.