Calendar Sponsors
Thursday, Sept. 14
6:30 – 9 pm | Sept. 14. Chicago tribute band. LangTree Lake Norman, 401 Langtree Rd., Mooresville.
6 pm | Sept.14. Blackwater Band. Veterans Park 119 N. Main St., Kannapolis.
Friday, Sept. 15
5-9 pm | Sept. 15. Latino Night: performances by UltimaNota, Rumbao Latin Dance & Wanda Lopez. A food truck and beverage vendor will be onsite with food and drinks for purchase. Veterans Park at Main & Maxwell, 201 Huntersville-Concord Rd., Huntersville.
Saturday, Sept. 16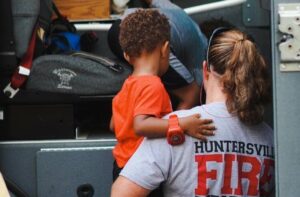 Safety Saturday
10 am – noon | Sept. 16.  A day of safety fun for the entire family while interacting with local first responders. Get a close up look at special safety vehicles and learn about ways to keep your community safer. Stroll along Birkdale Commons Parkway while listening to a live DJ and check out the safety trucks, cars and boats parked along the street. The Plaza at Birkdale Village, Huntersville.
5-9 pm | Sept. 16. This free community event is an evening filled with gospel music from local and national professional artists, inspirational vendors, food, and more. Smithville Park, Cornelius.
8 pm. Paul Bradley Atkins, Rusty Knox, Heidi Sidelinker, HC Oakes, Billy Jones. Tickets: $25; general admission. Cain Center For The Arts, 21348 Catawba Ave., Cornelius.
5-6:30 pm acoustic artist; 7-9 pm headline artists. Ryan Perry Band. Live music on Jetton Street near Clean Juice, Davidson. This block of Jetton Street will be closed from noon-10 pm on concert evenings.
4-9 pm | Sept. 16. Enjoy a cool brew, live music, and good food at the Bands, Brews & BBQ Festival in Downtown Mooresville. This outdoor festival will feature North Carolina craft beer, food tastings, and some of the best local music from across the region. 215. N. Main St., downtown Mooresville.
Sept. 16  – Oct. 28
A limited number of season passes are being offered. Historic Rural Hill, 4431 Neck Rd., Huntersville.
Sunday, Sept. 17
Blood drive
8 am -1 pm | Sept. 17.  As a thank you for helping save lives, all blood donors will receive a $20 eGift Card and a One Blood T-shirt. Plus, all donors will receive a wellness checkup, including: blood pressure, pulse, temperature, iron count, cholesterol screening. Schedule an appointment. Mt. Zion United Methodist Church, 19600 Zion Ave., Cornelius.
Through  Oct. 28
Check out deals on season passes. $35-$35. Historic Rural Hill 4431 Neck Rd., Huntersville.