Calendar Sponsors
Thursday, Oct. 19
6-9 pm | Oct. 19. Howdy Huntersville, with Trey Calloway. A food truck and beverage vendor will be onsite with food and drinks for purchase. Veterans Park at Main & Maxwell, 201 Huntersville-Concord Rd., Huntersville.
North Carolina Music Hall of Fame 2023 Induction Ceremony
5:30 – 10:30pm | Oct. 19. The ceremony is open to the public and will include appearances by inductees and live performances by Scotty McCreery, Loudon Wainwright III, and Fetchin Bones. General reserved tickets https://northcarolinamusichalloffame.org/event/2023inductions/ are on sale now for $50. VIP ticket packages that include reserved seating, a VIP reception, a souvenir book and event badge, red carpet walk, and early access seating are on sale for $80. Mooresville Performing Arts Center, 160 S Magnolia St., Mooresville.
5-9 pm | Oct. 19. Styled by Tracy Sabine offers services like closet curation, event styling, wardrobe refresh and more. Stop by to learn more and shop over 500 items of clothing and accessories. Enter the raffle to win 50% off a styling service of your choice. 21333 Catawba Ave., downtown Cornelius.
Friday, Oct. 20
Wildcat Weekend Music Department Ensemble Showcase
6-7 pm| Oct. 20. Enjoy the first Music Department Ensemble Showcase, featuring the Appalachian Ensemble, choirs, Jazz Ensemble, and orchestra. Free and open to the public. Knobloch Campus Center, Duke Family Performance Hall, Davidson College.
6:50 pm | Oct. 20. In addition of "House of the Gods," three Whitewater Films will be shown. Free; pay for parking. Whitewater Center, 5000 Whitewater Center Pkwy., Charlotte 28214.
Friday, Oct. 20 – Sunday, Oct. 22
10 am-6 pm | Oct. 20; 10 am – 6 pm Oct. 21; 11 am – 5 pm Oct. 22. Stroll the aisles for treasures at the 42nd Annual Christmas Made in the South event. One admission good for three days with hand stamp. Tickets online or $9 at the door; children 12 and younger are free. Free parking.  Cabarrus Arena & Events Center, 4751 State Highway 49, Concord.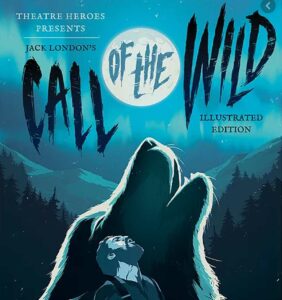 Saturday, Oct. 21
2 pm  and 8 pm | Oct. 21. This family friendly multi-media adventure mixes classic story telling with projected illustrations to tell the story of Buck, the magnificent cross-bred offspring of a St. Bernard and Scottish collie. Tickets: $25-$45. Cain Center For The Arts, 21348 Catawba Ave., Cornelius.
10 am | Oct. 21.  Hosted by Unity in Community North Mecklenburg, the Rev. Sonja Lee and others in the LGBTQ+ community will lead a discussion on the LGBTQ+ community, against a backdrop of increasing attacks. Davidson United Methodist Church Chapel (the white church across from the main church), Davidson.
4-8 pm | Oct. 21. 40 local artists and live music by Billy Jones on the town green with more live music at The Crazy Pig. Kids crafts, fine art and handmade gifts. Downtown Davidson and South Main.
Wildcat Weekend: Voice Studio Recital
3-4:30 pm | Oct. 21. Davidson College voice students from the studios of Jacquelyn Culpepper, Ilana Lubitsch, Harrison Bumgardner, Melinda Whittington, and Amanda Sesler take the stage during Wildcat Weekend for an eclectic program of vocal music accompanied by Tomasz Robak. Free and open to the public. Sloan Music Center, Tyler-Tallman Recital Hall, Davidson College.
Wildcat Weekend: Piano Studio Recital
7:30-9 pm | Oct. 21. Students from the studios of Cynthia Lawing and William Fried look to captivate the audience during Wildcat Weekend for a program of solo and collaborative works. Free and open to the public. Sloan Music Center, Tyler-Tallman Recital Hall, Davidson College.
Saturday, Oct. 21 – Sunday Oct. 22
9:30 am – 5:30 pm | Oct. 21-22. Celtic Music Weekend. Hunky Highlanders are encouraged to show their stuff in the Men of Skills Competition. Prizes will be awarded. Contests start at 3 pm. Shop the Artisan Marketplace, eat, drink, enjoy rides and games, and see shows including falconry and jousting. Tickets on sale now.  Rain or shine; no pets. 16445 Poplar Tent Rd., Huntersville.
Sunday, Oct. 22
3 pm | Oct. 22. The Lovell Bradford Jazz Ensemble. Renowned pianist Lovell Bradford will perform jazz hits with some of his favorite colleagues in the jazz world. Tickets: $20 adults; $15 seniors. St. Alban's Episcopal Church, 301 Caldwell Ln., Davidson.
Through Oct. 29
Times vary | Through Oct. 29. The 275 acre farm is transformed into the scariest haunted trail in the region that's sure to get your heart pumping and adrenaline rushing. Advanced reservations are required. Tickets: Price varies depending on date. Carrigan Farms, 1213 Oak Ridge Farm Highway, Mooresville.
7 pm-midnight | Through Oct. 29. You'll sleep with the lights on after experiencing this new season of SCarowinds and the new attraction Procession of Nightmares parade. Hordes of zombies and thrill rides ravaging through the dark of night make a perfect storm for Halloween fun. Tickets: Prices vary depending on package.
Through Nov. 11
An exhibit by Anna Grant Dean, who was recently a part of the Class of '23 in ArtPop Street Gallery. Dean's work demonstrates the creative process as well as the understanding of engineering. Her ability to install large scale sculpture demonstrates how creative the mind can be. Gallery Hours: Tuesday – Friday, 10 am – 4 pm. Cain Center for the Arts, Catawba Avenue, Cornelius.
Through Nov. 11
9 am – 5 pm Monday – Friday; 9 a m – noon Saturday. The gallery show showcases functional, sculptural, and experimental work that utilizes clay as the primary material. A celebration of a variety of use and techniques. Cornelius Arts Center, 19725 Oak St, Cornelius.