Calendar Sponsors
Friday, Nov. 17
Creative Clay/ Pottery Senior Workshop
10- 11:30 am | Nov. 17. Projects will be taken to Clayworks to be fired and glazed before being returned for pickup. Please allow 3 weeks for this process. Northern Regional Recreation Center, 18121 Old Statesville Rd., Cornelius.
26th annual Tree Lighting Ceremony in Concord
6-8:30 pm | Nov. 17. The annual tree lighting ceremony will take place in Rotary Square, located at the corner of Union Street S and Corban Avenue SW. There will be food trucks, a kids' zone featuring inflatables, a rock wall, balloon artist, kids' train and fireworks. Visitors will enjoy an illuminated vehicle display as they make their way from Rotary Square to Bicentennial Lot on Church Street to watch the fireworks. This year, visitors will be able to vote on which City department they feel had the most outstanding light display. Downtown Concord.
Doors open 3 pm| Nov. 17. A night-sky viewing and concert during the peak of the Leonids Meteor Shower. General admission $54, VIP $125 and children 15 and younger $14.  Hodges Family Farm, 3780 Rocky River Rd., Charlotte 28215.
Friday, Nov. 17 – Sunday, Jan. 7
6-10 pm; closed Dec. 24. Speedway Christmas features 4 million LED Christmas lights strewn across a 4mile course, with displays and lights synchronized to Christmas-themed music. The show is open rain or shine. Tickets per carload start at $35. The infield Christmas Village is open Thursday-Sunday nights. Charlotte Motor Speedway, 5555 Concord Pkwy. South, Concord.
Saturday, Nov. 18
2-5 pm | Nov. 18. Join us for HEARTS Harvest featuring local historic farm lore and breathtaking nature paintings of acclaimed local artist Elizabeth Bradford. Cedar Grove and Hugh Torance House and Store, 8231 Gilead Grove Rd, Huntersville.
Mike Farris & the Fortunate Few
8 pm | Nov. 18. Award winning artist Mike Farris is shares his soul through Americana, rock and blues, and gospel who has begun to make a name for himself in the last 10 years or so for his fusion of soul and gospel. Tickets: $35-$55. Cain Center For The Arts, 21348 Catawba Ave., Cornelius.
Winter Dance Party Tribute Show
Doors 6 pm, Show 7 pm | Nov 18. Live and authentic re-creation of Buddy Holly, Ritchie Valens, and the Big Bopper's final tour. Tickets $29-$35. Joe V. Knox Auditorium at the Charles Mack Citizen Center, Mooresville.
Christmas tree lighting at LangTree Lake Norman
5-8 pm | Nov. 18. Sip hot chocolate. Kids can ask for their favorite face paintings and ride holiday choo-choo trains. Whisper secret wishes to Santa and watch the lighting of the giant Christmas Tree. LangTree Lake Norman, 401 Langtree Rd., Mooresville 28117.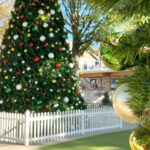 The Lighting of Birkdale Village
2-7 pm | Nov. 18. Schedule of events:
2-4 pm. Activity Row. Take the family for a stroll along the Parkway for face painting, balloon art, caricatures, stage performances and more. DJ Micki Blendz will also take the stage playing festive tunes.
2-10 pm: Birkdale on Ice. Officially opens for the season.
2-7 pm: Birkdale Biergarten. Beverages from Hoptown Brewing, Royal Bliss Brewing Co. and Suffolk Punch Brewing at the Birkdale Biergarten located between Red Rocks Cafe and Fox and Hound.
4:30 pm: The Parade. Santa arrives in style alongside dancers, first responders, the Hopewell High School Marching Band, and more. Maney & LauRen from Kiss 95.1 will host the parade and tree lighting ceremony.
6 pm: Tree Lighting Ceremony Begins.
Parking information: Guests may park in any of the Village's free parking decks, parking lots or use valet that will be located near Dick's Sporting Goods. Parking will fill up quickly; carpooling or using a ride-share service is recommended to ensure a smooth arrival and departure.
2:30 pm | Nov. 18. The annual Concord Christmas Parade is one of the oldest and continuously running Christmas parades in North Carolina. The parade route will begin at the intersection of Church Street N. and Lake Concord Road, and continue over 2 miles along Church Street, ending at the intersection of Church Street and Corban Avenue, Concord.
Saturday, Nov. 18 –  Sunday, Nov. 19
9:30 am – 5:30 pm | Nov. 18-19. The Final Huzzah! Chomp a turkey leg before Turkey Day. Children ages 5-12 are free with a donation of can food items at the festival entry (ages 4 and younger are always free. Tickets on sale now. Rain or shine; no pets. 16445 Poplar Tent Rd., Huntersville.
Saturday, Nov. 18 – Sunday, Jan. 28
3-10 pm Monday-Friday; 10 am -10 pm Saturday; noon-7 pm Sundays. Reservations are needed to ensure a skating time slot. Walk-ups are welcome as space permits. $18 per person includes skates (plus tax) for a 75-minute skate session; children 12 years old and younger $14 includes skates. The Plaza, Birkdale Village, Huntersville.
Sunday, Nov. 19
11 am-5 pm | Nov. 19. Explore three of the most historic sites in Huntersville: Historic Rural Hill, Hugh Torrance House and Store and the Old Huntersville Jail. Must have ticket; students $10 or adults $15.
3 pm | Nov. 19. The Queens Chamber Players. Pianist Paul Nitsch brings his ensemble to perform Schubert's glorious "Trout" quintet, with violin, viola, cello, bass, and piano. Tickets: $20 adults; $15 seniors. St. Alban's Episcopal Church, 301 Caldwell Ln., Davidson.
Give Thanks LKN
6 pm | Nov. 19. A community service with LKN churches and nonprofits. The service will feature a combined community choir. Composed of members of the 11 participating churches, the choir will be led by Julie Jones of Bethel Presbyterian Church with accompaniment on the piano by David Roach of First Baptist Church of Cornelius. A praise band led by Casey Whitt of Bethel Presbyterian will lead the audience in songs of thanksgiving. Donations of canned goods will be accepted. Cain Center For The Arts, 21348 Catawba Ave., Cornelius.
Through Nov. 19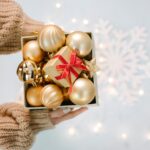 Southern Christmas Show
See website for hours and tickets. This year's theme is Nauti or Nice! Showcasing buoys, boats and sandy beaches our nautical-inspired entrance will be filled with coastal Christmas charm. General admission $18 adults at the door and $8 children ages 6-12.  $10 parking. The Park Expo and Conference Center, 800 Briar Creek Rd., Charlotte 28205.
• Send your event information to corneliustoday@gmail.com. Deadline is the 15th of the month for the print calendar; one week in advance for online/newsletter calendars.