Thursday, June 8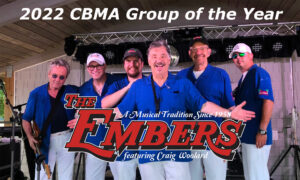 Thursdays on Main
6 pm | June 8. The Embers, Veterans Park, 119 N. Main St., Kannapolis.
6:30 – 9 pm | June 8. 3rd Rail, high energy rock'n'roll. LangTree Lake Norman, 401 Langtree Rd., Mooresville.
3:30 – 4:30 pm | Thursdays. This free class is designed for senior adults to improve flexibility, breath, balance, mobility, and fluidity by exploring various elements of ballet, jazz, modern, and improvisation. Participants can choose to take the class seated, standing, or a combination of both. Presented by Charlotte Ballet. Northern Regional Recreation Center, 18121 Old Statesville Rd., Cornelius.
Noon – 1 pm | June 8.  A Culture Blocks program presented by Order My Steps designed for seniors of all levels.  Improve strength, coordination and mobility while learning new steps and styles. David B. Waymer Recreation Center, 14008 Holbrooks Rd., Huntersville.
Friday June 9
6:30-8:30 pm | June 9. Opening reception for the Cain Family Instructor Show. Cornelius Art Center, 19725 Oak St.
2nd Friday Street Festival Series
6-10 pm | June 9. Kids Fest. Live music, food and beer trucks, kids zone, vendors. Oak Street Mill, 19725 Oak St., Cornelius.
6-8 pm | June 9. Wagon Load A Trouble at Birkdale Village, Huntersville. No coolers allowed.
Saturday, June 10
Car show
9 am- 1 pm | June. 10; rain date June 11. Bailey's Glen car show with music, exhibitors, door prizes and trophies. Classes: Classic cars prep 1971; foreign; restomods post 1955; classic cars post 1970, trucks; and hot rods press 1955. No pre-registration or fees; donations appreciated. Details: email jhiggins119@gmail.com or nchandys@yahoo.com. Hough High School, 12420 Bailey Rd.
9 am- 1 pm | June. 10. $5 records shredding onsite during the car show at Hough High School, 12420 Bailey Rd.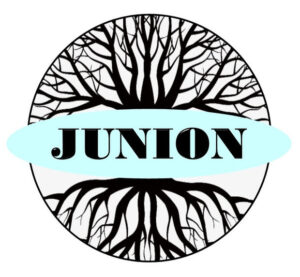 Movie night at Birkdale
7:30 pm | June 10. "Finding Nemo." Free. Seating is first come, first serve. Bring additional blankets and chairs; no coolers allowed.The Plaza, Birkdale Village.
2-5:30 pm | June 10. Featuring Andre' Kearns, presenting new connections from the Reunion Project. Cedar Grove and Hugh Torrance House and Store, 8231 Gilead Grove Rd., Huntersville.
7:30-9:30 pm | June 10. Inclusion Community will hold a gathering to reflect on the sacred role or stars in scripture, learn to identify some constellations and join in evening prayer. Rain date is Friday, June 9. Fisher Farms, 21215 Shearer Rd., Davidson.
9 am – noon| June 10. Rain or Shine. No pets. the Mecklenburg County Master Gardeners table to welcome them back to the DFM. They will be at the market every Saturday for all of your local gardening Q&As. Vendors  accept Snap/EBT. Live music and playground for children. Downtown Davidson.
Second Saturdays at the Square
6-8 pm | June 10. Paul Atkinson Band. Live music on the porch of The Crazy Pig, 402 S. Main St., Davidson.
Sunday, June 11
6-8 pm | June 11. Band of Oz. Downtown Davidson.
Music at St. Alban's: Harpist Andrea Mumm 
3 – 4 pm | June. 11. Acclaimed principal harpist with the Charlotte Symphony Orchestra, Mumm teaches at UNC-C, UNC-G, and Davidson College and performs throughout North America and much of South America. Tickets $15-$20. St Alban's Episcopal Church, 301 Caldwell Ln., Davidson.