Calendar Sponsors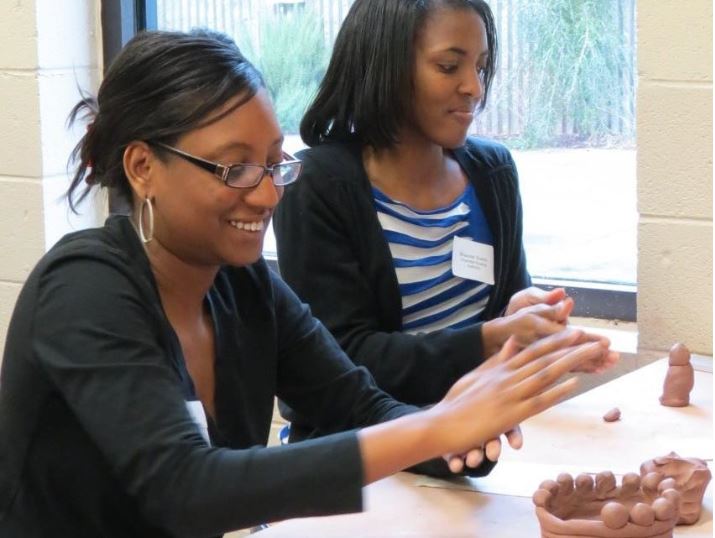 Friday, July 28
Creative Clay/ Pottery Senior Workshop
10- 11:30 am | July 28. Clayworks will lead participants in a hands-on clay workshop. Space is limited, so reserve your spot. Projects will be taken to Clayworks to be fired and glazed before being returned for pickup. Please allow 3 weeks for this process. Northern Regional Recreation Center, 18121 Old Statesville Rd., Cornelius.
Saturday, July 29
Navigating the Crossroads: Faith, Beliefs, and Social Justice
10 am – noon | July 29. Join Unity In Community as they seek to better understand why we must respond to the call to love our neighbor, especially in this time of unprecedented attacks on marginalized communities. The guest panel includes: Rabbi Becca Diamond, Temple Kol Tikvah, Davidson; Imam John Ederer, Muslim Community Center – Charlotte; the Rev. Anita Harvell, Union Bethel AME Zion Church, Cornelius; the Rev. Peter Henry, Davidson College Presbyterian Church; the Rev. Henry Kerns, Gold Hill Missionary Baptist Church, Rutherfordton. The moderator is the Rev. Aurrita Lee Wilson Payne, UiC Board of Directors, Torrence Chapel AME Zion Church, Cornelius. Davidson United Methodist Church Chapel, 302 S. Main St., Davidson, across the street from Davidson United Methodist Church.
10-11:30 am | July 29. This open-house style event hosted by the Cornelius Youth Orchestras invites children with no prior musical experience to embark on a journey into the world of orchestral instruments. This event is free of charge, but space is limited. Parents are encouraged to secure their child's spot by registering in advance. Bailey Middle School, 11900 Bailey Rd., Cornelius.
3 – 6 pm | July 29. Little Smiles NC will be hosting its 2nd annual toy drive, with a visit from Santa. Bring your kids and pets for a picture. Also bring a new, unwrapped toy to help Little Smiles restock its shelves. Kids craft table, raffle. Lost Worlds Brewing, 19700-D One Norman Blvd., Cornelius.
Through Sunday, July 30
Davidson Community Players Presents The Explorer's Club
See website for schedule. Presented by Davidson Community Players. London, 1879. The prestigious Explorers Club is in crisis: their acting president wants to admit a woman, and their bartender is terrible. True, this female candidate is brilliant, beautiful, and has discovered a legendary Lost City, but the decision to let in a woman could shake the very foundation of the British Empire, and how do you make such a decision without a decent drink? Grab your safety goggles for some very mad science involving deadly cobras, irate Irishmen and the occasional airship. Recommended ages 12 and up. Adults $28; senior adults (65+)  $26; students to age 21 $18. Duke Family Performance Hall, 207 Faculty Dr., Davidson.