Calendar Sponsors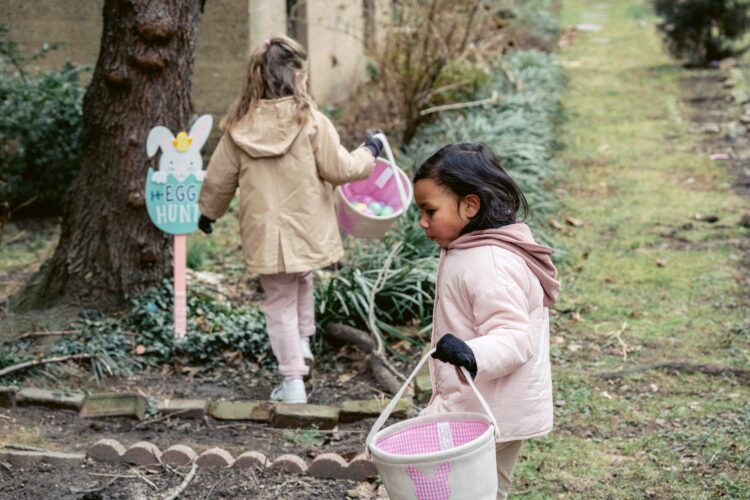 Friday, March 31
7:30-10:30 pm | March 31. Thigs Cocktails LKN, 21234 Catawba Ave., Cornelius.
Through March 31
9 am – 5 pm Monday-Friday; 9 am -noon, Saturday. | Jan 30-March 31. A non-juried exhibit that showcases the talent of local artists. Cornelius Arts Center gallery, 19725 Oak St.
Saturday, April 1
2-5 pm  | April 1. The Neighborhood CARE Center invites the community to "an encounter with Christ and celebration."  There will be food, fellowship and fun, local churches with gifts, local support agencies, snacks, bounce houses and games. Neiughborhood CARE Center, 19711 Smith Circle, Cornelius.
10 am – noon | April 1. Children are invited to the egg hunt  event that includes a bounce house, obstacle course, ice cream truck, crafts and snacks. Mt. Zion United Methodist Church, 19600 Zion Ave., Cornelius.
9 am – noon | April 1. Prime season kicks-off today. The market will be open every Saturday through November. Downtown Davidson.
1-2:30 pm | April 1. David "DG" Gonzalez, a 26-year industry veteran, will instruct attendees on the brewing process, brewing ingredients, and his unique insights on what makes a great beer. Attendees will be led through a guided tasting and be giving a tour of the brewing facilities. $35. Sign up online. Lost Worlds Brewing, 19700-D One Norman Blvd., Cornelius.
Doors 6:30 pm, show 8 pm | April 1. She topped the iTunes and Amazon Latin charts with her second album, Up.Rooted. She closed out the decade alongside Oprah, Loretta Lynn and Beyonce as one of 100 women featured in Garden & Gun's new book, "Southern Women: 100 Stories of Innovators, Artists and Icons." $39-58. Cain Center For The Arts.
6:30 – 9:30 pm | First Saturday monthly. Take part in an authentic ghost hunt of the Hugh Torance House and Store and grounds (weather permitting) using investigative tools led by members of the Charlotte Area Paranormal Society. Limited to 18 guests, 12 and older. Hugh Torance House & Store, 8231 Gilead Rd., Huntersville.
Sunday, April 2
Rescheduled to today: Hop Into Spring
2 – 4 pm | April 2. The Town of Cornelius' annual Hop Into Spring event is a free, family event is designed for ages 3-12. Participants can enjoy an afternoon filled with fun, including egg-themed activities and more. Robbins Park, West Catawba Avenue, Cornelius.
1:15 and 3 pm | Sundays. Step back in time to 1779 and explore the Hugh Torance House and Store. There is no fee, but donations are welcome. Cedar Grove and the Hugh Torance House and Store, 8231 Gilead Rd., Huntersville.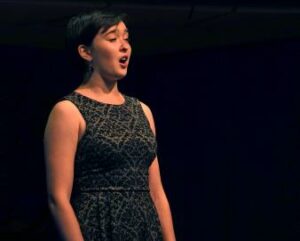 Concert: Sarah Booker, mezzo-soprano
3 – 4:30 pm | April 2. Sarah Booker is a Classical Studies Major and Music Minor in Davidson College's music department. This rental is emed around love, whimsy, nature, a bit of dramatic flair, and the enjoyment of being alive. Free and open to the public. Tickets are not required. Sloan Music Center Tyler-Tallman Recital Hall, Davidson College.
Through Sunday, April 2
Davidson Community Players presents 'Cat On a Hot Tin Roof '
Check website for performance times | March 23- April 2. In a plantation house, a family celebrates the sixty-fifth birthday of Big Daddy, as they sentimentally dub him. Armour Street Theatre, Davidson. Tickets: $18-23.
Through May 8
9 am | Mondays, Jan. 9 – May 8. Avid birders provide a guided walk to identify birds throughout Wing Haven Garden & Bird Sanctuary and SEED Wildlife & Children's Garden. The 3.5 acre open space is conducive to many local and migratory songbirds. The walk is slow paced with opportunities to rest on benches and be still for the birds. All levels of birding welcome. $5-$10; call 704-331-0664 for tickets. Wing Haven, 260 Ridegewood Ave., Charlotte 28209.
• Send your event information to corneliustoday@gmail.com. Deadline is the 15th of the month for the print calendar; one week in advance for online/newsletter calendars