Here's what you can do this weekend. For events that repeat weekly, we've created an ONGOING category; scroll down and you'll find it. 
Here's a look at what's coming up:
Aug. 4
6-9 pm. Jake HaldenVang. LangTree Lake Norman, 401 Langtree Road, Mooresville.
Aug. 4-6
7 pm. Live music takes place at a one-of-a-kind outdoor venue at the Whitewater Center.
Thursday, Aug. 4: David Taylor and the Tallboys
Friday, Aug. 5: WAG
Saturday, Aug. 6: Cristina Vane
Aug. 4-7
Production of Julius Caesar by Free Reign Theatre
William Shakespeare's Julius Caesar is the iconic tale of political intrigue and false friendships that ultimately cause more harm than good. Recommended for ages 14 and older. Tickets:  $15. Historic Rural Hill, Neck Road, Huntersville.
Thursday, Aug. 4: 7:30 – 10 pm
Friday, Saturday Aug. 5, 6:  8- 10:30 pm 
Sunday Aug. 7: 3:30- 6 pm
Aug. 5
6-8 pm. Brett Milstead. The Grove across from Kilwins, Birkdale Village, Huntersville.
6 pm. Analog Crash. Lost Worlds Brewing, 19700-D One Norman Blvd., Cornelius.
Live Music
7-10pm. Lukas Delgra. Royal Bliss Brewing Co. 7532 Royal Bliss Court, Denver.
Rock the Park summer concert series 
A1A, Jimmy Buffett tribute. Food trucks will open at 6 pm and the show begins at 6:30 pm. Outside food and beverage is permitted with the exception of alcohol. Small coolers are allowed. Liberty Park, 25 E. Iredell Ave., downtown Mooresville.
8 pm. 20 Ride a Zach Brown Band tribute band. Tickets $10. Boatyard LKN, 18418 Statesville Road, Cornelius.
Aug. 6
Ghost Hunt
6:30 – 9:30 pm. Take part in an authentic ghost hunt of the building and grounds (weather permitting) using real investigative tools led by members of the Charlotte Area Paranormal Society. Limited to 18 guests, 12 and older. $25 per person. Hugh Torance House & Store, 8231 Gilead Rd., Huntersville.
5-6:30 pm acoustic artist; 7 pm Shot Thru the Heart, The Bon Jovi Experience. Jetton Street by Clean Juice, Davidson.
4-8 pm. High Fidelity Acoustic Band. No coolers or outside alcohol. Food truck, snacks Bring lawn chairs or blankets. Davesté Vineyards, Lytton Farm Road, Troutman.
7 p.m. Everclear, Fastball & The Nixons. Children 18 and younger must be accompanied by a parent/guardian. You are welcome to bring your lawn chairs. No pets or smoking please. Food and drinks will be sold during the events.  Village Park, 740 W. C St,. Kannapolis.
Live Music
10- pm – 1 am. Exit 85. Kat's Seafood Kitchen, 19708 W Catawba Ave, Cornelius.
5-8:30 pm. Portions of Main Street in downtown Mooresville will be closed. Bring a chair, hang out in the street and stay a while.
Live music
7-10 pm. Shelley Ruffin & Dan Hood acoustic duo. Eleven Lakes Brewing Co.10228 Bailey Road, Suite 201 Cornelius.
Aug.  7
Live Music
7-10 pm. Watkins the Duo. Royal Bliss Brewing Co. 7532 Royal Bliss Court, Denver.
Live Music
6 – 9 pm. Sunday Funday with Dave & Woody. Kat's Seafood Kitchen, 19708 W Catawba Ave, Cornelius.                                   
1 pm. RenElvis. Veterans Park, 119 N. Main St., Kannapolis.
Trying to figure out what to do? This calendar, published weekly on Mondays, can point you to some of the best options in Lake Norman. For events that repeat weekly, we've created an ONGOING category; just scroll down and you'll find it.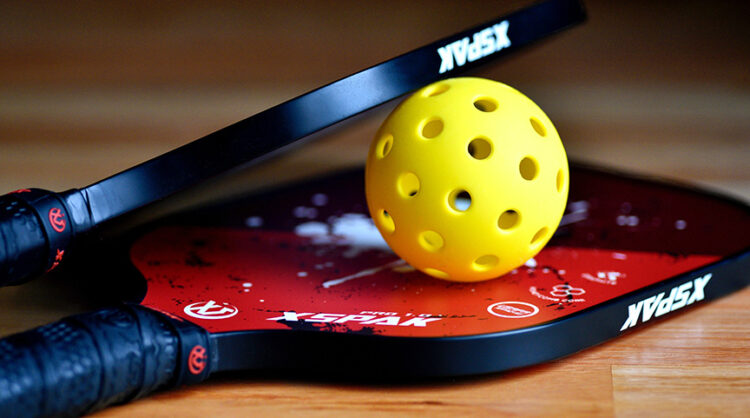 ONGOING 
Thursday, Friday and Saturdays
8:30-11:30 am. Cornelius Parks & Recreation and Lake Norman Pickleball Association are now offering Pickleball Open Play at Robbins Park, 17738 West Catawba Ave. Players of all skill levels are welcome, Participants will need to bring their own paddle. This is a free, drop-in program; no registration is required.
Saturdays: Crafting
10 am to noon, weather permitting. Connect with crafters in the area, find the motivation to pick up that project again, and benefit from the wisdom of a passionate crafting group. Hearts On Fiber, 208 South Village Ln. Suite A, Davidson.
Saturdays: Farmers markets, cardio funk, biking
9 am – noon. 120 S. Main St., Davidson, next to Town Hall between Main St. & Jackson Streets.Rain or shine. No pets please.
8 am – noon Saturdays at Veterans Park at Main & Maxwell, 201 Huntersville-Concord Rd., Huntersville.
9-10 am. Drop in for this high-energy class at Bailey Road Recreation Center. $10 per class, pay at the door.
8 am.  Meet in front of Spirited Cyclist Bike Shop, 610 Jetton St, Davidson, in the Harris Teeter parking lot. Distance/pace: 32 miles; moderate/tempo 16-18mph no drop. Option for longer /faster rides.
First Saturdays of the month: Goat yoga
4-6 pm. Disconnect with the world, connect with your inner child, and just be happy! Goats, pigs, and chickens combined with yoga. $40 adults; $20 13 eaters and younger.  Fit Inn, 186 Digh Circle, Mooresville.
• Send your event information to corneliustoday@gmail.com. Deadline is the 15th of the month for the print calendar; one week in advance for online/newsletter calendars.