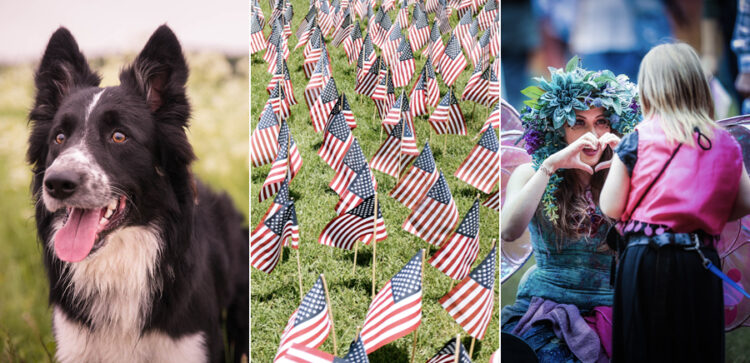 Things to do this weekend.
Saturday, Nov. 13
Veterans Day Parade & Ceremony 
10 am. Huntersville and The American Legion Post 321 will host the  6th Annual Veteran's Day Parade & Ceremony. The parade will begin at 10am and be followed by the 11am ceremony honoring those who have served and currently serve. The parade lineup will begin on Maxwell Street. The parade will travel southbound on Hwy. 115 to Greenway Street, back up Main Street, ending at Veterans Park.
9 am to noon. Every Saturday through Nov. 20. Holiday markets Dec. 11 and 18.
Saturday and Sunday, Nov. 13-14
Rural Hill Sheepdog and Dog Festival
Featuring the United States Border Collie Handlers' Association, Carolina Dock Dogs and more. Tickets are available online as well as on site both days.
Sunday, Nov. 14
Noon – 2 pm. at Robbins Park, 17738 W. Catawba Ave. Families can bring their dogs and enjoy photos with Santa, shop for dog gifts, and more.
Saturday and Sunday
10 am – 5:30 pm. The interactive event is a combination of outdoor theater, circus, open air arts and crafts fair, jousting tournament and food. Tickets $27 adults starting at 13 years; $17 ages 5-12 years; 4 and younger free.  Renaissance Festival fairgrounds,16445 Poplar Tent Road, Huntersville.
Submit your entertainment and event news to corneliustoday@gmail.com.