Feb. 26. Hundreds of people turned out for a rousing Black History Month observance at Town Hall Saturday. Still more heard an "unidentified white man" preach on Sunday at Torrence Chapel AME Zion Church. The distinguished guest preacher was none other than Rev. Dr. Jesse Lee Douglas, 87, an early leader in the Civil Rights Movement. When he walked arm-in-arm with Rev. Dr. Martin Luther King in the Selma to Montgomery March, Douglas, an albino, appeared in newspapers across the country.
He was amused when captions back then said he was an "unidentified white man."
But in his sermon, he said he used his albinism to the advantage of the cause, helping integrate everything from buses to lunch counters. ​In​ Atlanta, he, along with other students, took action to desegregate a cafeteria frequented by state government employees.
A sit-in resulted in arrests and the lawsuit Douglas and Reynolds vs. Vandenberg, filed on behalf of the students by the Southern Christian Leadership Conference (SCLC), effectively ended racial separation at all facilities at the Atlanta capitol building.
​Douglas, who was introduced by Rev. Ellison Bowman, Torrence Chapel's pastor,  asked congregants ​to forgive him for his "tenderheartedness" while tearfully recalling his times with King during the 1950s and 1960s.
Bowman told the Torrence Chapel congregation they were witnessing living history.
History was on display Saturday at Town Hall, with artifacts from Torrence Chapel AME Zion, Hunters Chapel United Methodist and Union Bethel AME Zion.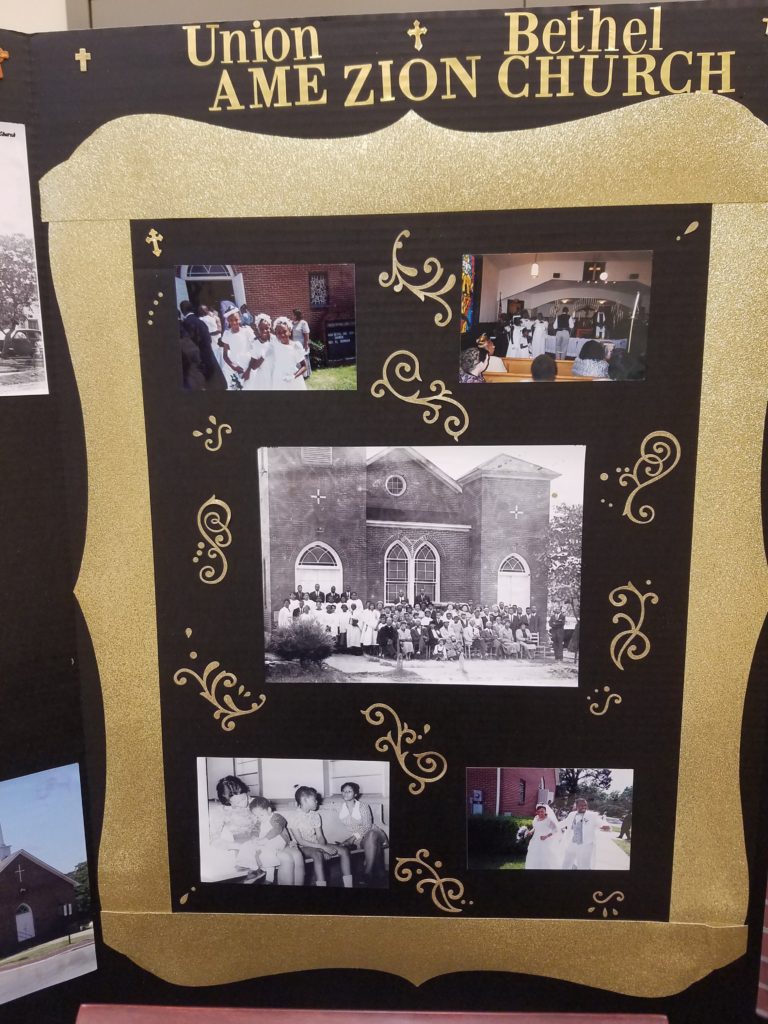 It was an afternoon of singing and prayer as well as art.
Works by the late artist Romare Bearden were on display, courtesy of Jerald Melberg Gallery.
Bearden is perhaps Charlotte's most famous artist, having celebrated the black American experience, within the context of American modernism.
The event at Cornelius Town Hall was presented by the Cornelius PARC Department, along with the Smithville CommUNITY Coalition.
Around 200 people, from children to elected officials, attended the annual event.