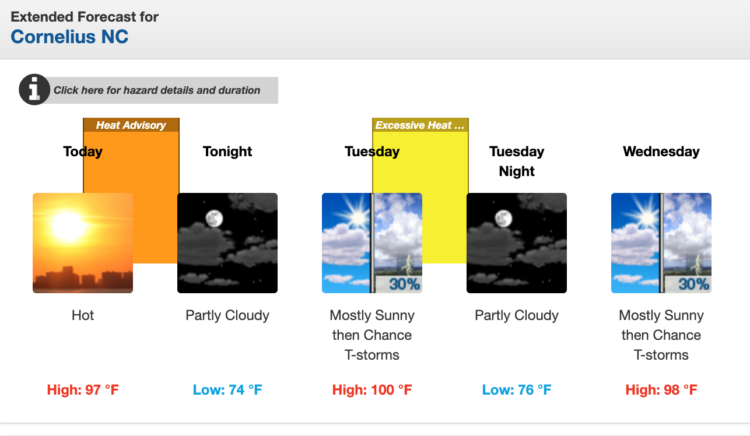 June 13. Look for a big cool-down—90 on Saturday and a cool 88 on Sunday—after a heat wave this week. LOL, that's one way to look at the next several days.
—The Northern Regional Recreation Center at 18121 Old Statesville Road is open for relief from the heat.
Monday: 97. Heat index 103.
Tuesday: It could hit 100. Heat index as high as 107. Possible T-storms.
Wednesday: 98-99. Possible T-storms.
Thursday: 95-97. Possible T-storms.
Friday: 95-96. Possible T-storms.
Saturday: 90.
Sunday: 88. Brrr.
There's a Heat Advisory today so be careful outside. Check out the weather here, courtesy of the National Weather Service.