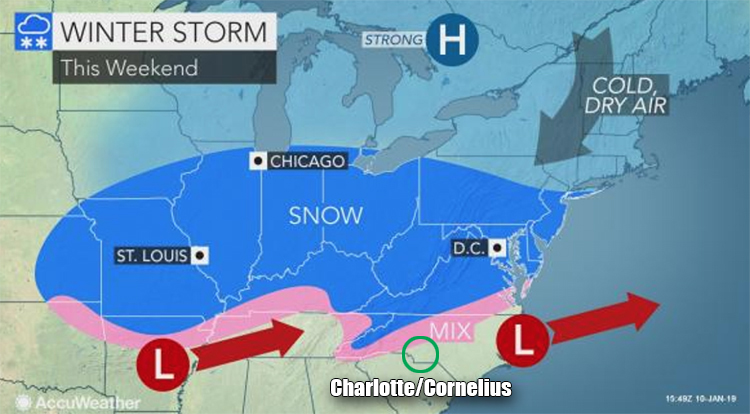 Jan. 12. It looks like temperatures will be at or above freezing in Lake Norman while precipitation falls this afternoon and on into tonight and Sunday. The National Weather Service says we'll see a "slight chance of snow and sleet between 3 pm and 4 pm, then a slight chance of sleet after 4 pm."  Temps are in the high 30s mid-afternoon.
Judging by the bread and water shelves at Harris Teeter, we're going to get something on the icy/messy side at some point. Indoor picnics are recommended.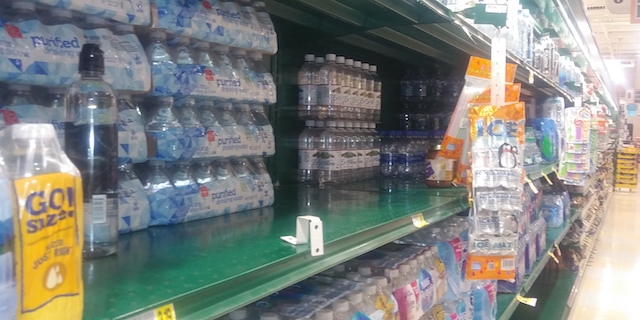 The National Weather Service says to look for freezing rain between 1 am and 5 am Sunday, then a mix of both until 8 am when it changes over to rain.
If we get a freezing rain, accumulations won't come near the 1/4-inch threshold where fallen tree limbs and power outages become a problem. The snow is to our north, more likely in places like Lenoir and Winston-Salem and Greensboro.
Precipitation ends by early Sunday afternoon.
It will be about 32 tonight, according to the National Weather Service.