Nov. 7. By Dave Vieser. Cornelius Mayor Woody Washam bested challenger Denis Bilodeau by 13 votes with all four town precincts reporting. Washam captured 2767 votes while Bilodeau had 2754 votes, a difference of less than 1 percent.
Bilodeau put on a strong showing. The town commissioner called Washam to congratulate him Tuesday night.
In other results: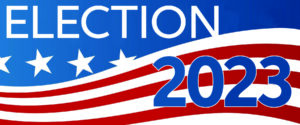 —On the town board, Scott Higgins, Robert Carney, Todd Sansbury, Michael Osborne and Susan Johnson were winners, while incumbent Colin Furcht was defeated.
—As expected, the term limit referendum went down to defeat by a 61% to 38% margin. The proposal would have changed town terms to a staggered four-year system.
—CMS school bonds were approved countywide a two to one margin. The bonds will include funds for a new Cornelius Elementary School..