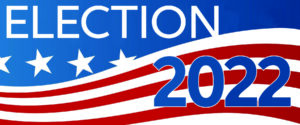 Oct. 12. Eligible voters  who want to cast a ballot in the 2022 General Election must register to vote on or before Friday, Oct. 14.
If you miss that deadline, you can still register and vote at the same time during early voting Oct. 20 through Nov.  5. County-by-county early voting sites and schedules are available at the State Board of Elections' One-Stop Early Voting Site Search.
To register
Eligible NC residents have the following options:
If you have an NC driver's license or other DMV identification, you can register to vote online.
You can also complete a Voter Registration Application in English or Spanish on paper and return it to the county board of elections office by 5 pm Oct.14.