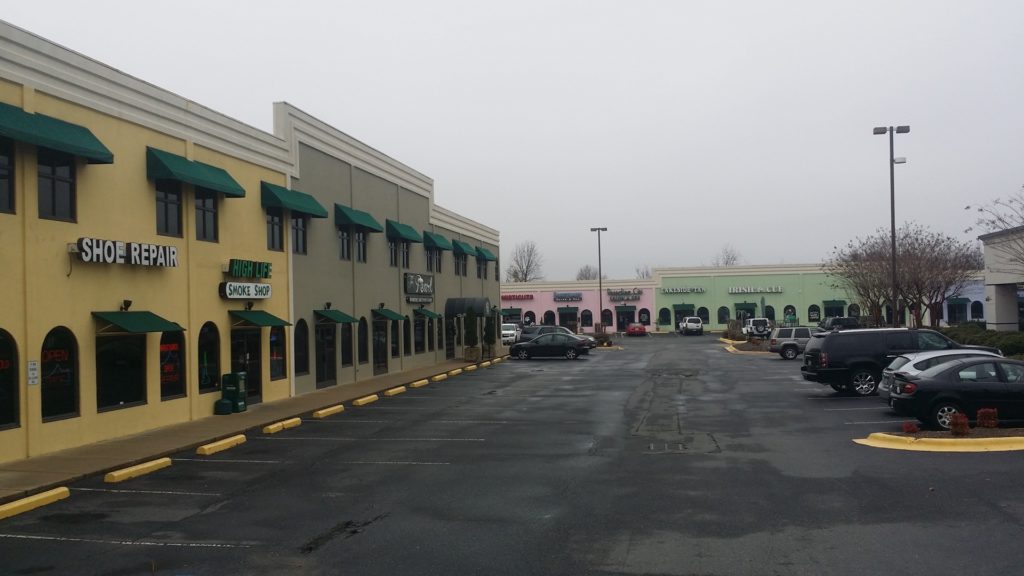 Aug. 4. A landmark commercial project on West Catawba Avenue for two decades is for sale for $4.75 million. Lakeshore Marketplace, the multi-color retail and office complex at 19501 W. Catawba, is listed with G Brokerage, a Cornelius-based commercial real estate brokerage.
The 3.17-acre property is the home of businesses like Bayne Brewing, The Pearl, Armin's Catering, Irish Cue sports bar and the High Life Smoke Shop. The listing says the property is 91 percent occupied and has a positive cash flow.
G Brokerage, which disclosed it has an ownership interest in the property, has offices on the second floor of the main building toward the front of the property. A one-story retail strip, which includes Bayne and Irish Cue, runs across the rear of the site. In total, the complex has 30,000 square feet of leasable space.
No one at G Brokerage could be reached for comment. But in case you are interested in buying Lakeshore Marketplace, here is the listing.
Mecklenburg County property records indicate Lakeshore Marketplace LLC paid $5 million for the property in 2007, near the height of the real estate market.