Oct. 20. By Dave Yochum. The third time John Bradford, a Republican, and Christy Clark, a Democrat, square off in the NC District 98 contest appears to be the most contentious. Cornelius Police have placed Bradford's home on a watch list after partisan Facebook posts included pictures of his home and compared it to Tara in the movie "Gone With The Wind."
"It's a poor use of local police resources but we feel it's necessary since the post has been shared several times over," Bradford said.
NEW: Clark said she did not have anything to do with the posts about Bradford's house.
"I don't agree with personal attacks on candidates and the harsh rhetoric that has become acceptable. In 2020, following negative attacks on me by the NCGOP, my family had individuals parking in front of our house, threatening me and following me home. I had to involve law enforcement as well. It's unfortunate that running for office in this day and age has become dangerous."
Controversy
Davidson Mayor Rusty Knox, a Democrat, said the Facebook posts had a racial undertone.
They mention slave quarters, along with pictures of Bradford's house.
Background
Bradford, a Cornelius resident, lost his 2018 re-election campaign to Clark of Huntersville. He regained his seat by beating Clark in a rematch in 2020.
Campaign ads
At a recent candidate forum both Bradford and Clark discussed positive accomplishments and why they want to be elected.
Nevertheless, recent direct mail literature has gone negative. We asked them why.
John Bradford: "I spend most of my campaign's budget on ads that focus on sharing my personal and legislative accomplishments. For example, I have multiple video ads running that I filmed around District 98 where I showcase various projects that are included in the $25M of state budget funding that I secured.
"Many outside organizations design and publish their own ads, positive and negative, while spending their own budgets. I do believe voters deserve to know the differences between candidates and where they stand on key issues. The fact that my opponent says one thing during a campaign but then votes another way is critical for voters to know.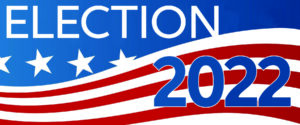 "Individual candidates and groups taking issues with their opponent's actions are not new to American politics."
Christy Clark: "If I could do away with negative ads, I would.
"In 2018, I objected to negative mail that contained a misleading fact about John Bradford. As a result, the party took over creating and approving mail without my involvement.
"In 2020 and 2022, the party sent mail without my involvement due to my opposition. I again emphasized if they insisted on negative ads there must not be any lies.
"My party will defend me from the lies being sent by the Republican House caucus. The Republicans want to win at all costs. The unfortunate result is negative mail."
—Dave Vieser contributed to this story