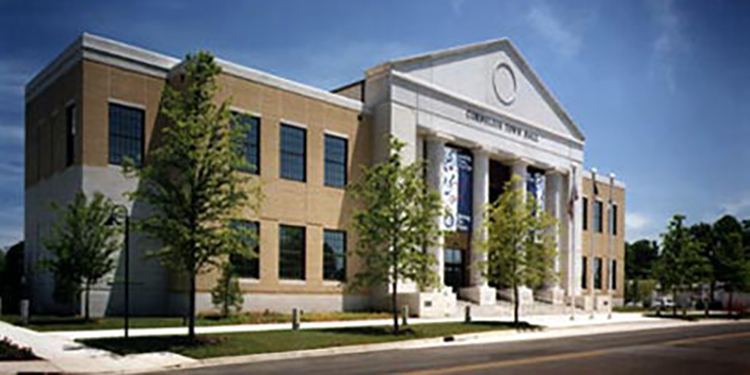 Sept. 16. By Dave Vieser. A procedural change which would have taken some approval power out of the hands of the Town Board may be sent back to a town advisory board for further review. The change, which the town's Planning Board approved at their Monday meeting, generated concerns from at least two of the five Town commissioners.
Deep six?
The review could take a very long time.
"I find the measure troubling in that it opens the door for shoddy construction," said Commissioner Jim Duke.
He said Cornelius has some of the most stringent building standards that include landscape buffering, sidewalks, and a number of other requirements.
Duke said he had "no doubt" that town staff, if given the authority to review projects outside of board oversight, would make sure developers followed town rules.
"However, I still believe that the Town Board needs to be involved in all things that bring new construction to Cornelius," Duke said.
Measure would have ceded power to town staff
Commissioner Denis Bilodeau also expressed concerns.
"Overseeing the build-out of our great town is one of the most important things we do as elected officials. I am not in favor of giving up the ability to hear citizens' comments and negotiate with developers," Bilodeau said.
In an email, Mayor Woody Washam said "I think it needs to go away right now."
As a result, Deputy Town Manager Wayne Herron said "most likely we will send it back to the Land Development Code Advisory Board for further evaluation and discussion, now that we are hearing various concerns by commissioners."
Previously, some other commissioners did not seem concerned.
Advisory board's role
Commissioner Mike Miltich said the change made sense to him and fellow Commissioner Tricia Sisson pushed for even more authority for the town staff. Both sit on the Land Development Code Advisory Board (LDCAB) which came up with the change.
Under the proposal, subdivisions with fewer than 25 lots would be allowed "by right" as long as all other planning requirements are met. Sisson wanted to go to a 30 lot cap but that was rejected.
Currently, any developments with more than four lots require town board approval.
The new category would have been known as a Major-Standard Subdivision, and comprise primarily infill projects within the town's previously developed areas. These projects would be more than four but less than 25 lots.
Projects of four lots or would continue to have received staff level review while those with 25 or more lots would still require Town Board level approval, which includes a full public hearing.
The new review of the measure also has the support of Cheryl Crawford, LDCAB chair.