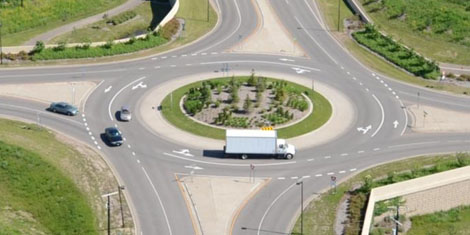 The recommended highway projects in the Lake Norman region by community

Cornelius
US 21 and Catawba Avenue Roundabout: $6.7 mil.
US 21 widening Northcross Center Court to Westmoreland Road: $23 mil.
NC 115 and Potts Street-intersection improvements: $6 mil.
Northcross Drive extension: $2 mil.
Torrence Chapel Road and West Catawba Ave intersection improvements: $5 mil.
Huntersville
I-77 & Hambright Road–build an interchange for HOT lanes: $37 mil.
Torrance Creek Greenway Underpass between I-77 Exits 23 and 25: $6 mil.
NC 115–upgrade Main Street corridor: $5 mil.
US 21 and Gilead Road–intersection improvements: $3.5 mil.
Davidson
I-77 Exit 30–Construct roundabouts: $3 mil.
Potts-Sloan-Beatty Connector Road: $2.2 mil.
Mooresville
NC 801/150 intersection improvements: $.6 mil.
Fairview Flyover Network supporting new I-77 overpass: $8 mil.
NC 150 widening from Harvel to Perth Road: $5 mil.
By Dave Vieser. Despite a last-minute change in the ranking of several projects, delegates from the  Charlotte Regional Transportation Planning Organization (CRPTO) have approved a list of projects for $230 million in state transportation funds. The list, approved by a weighted 44-11 vote at CRPTO's March 18 meeting in Charlotte, will be the subject of a public hearing in June, and final adoption by Aug. 19.
The projects include roundabouts for Catawba Avenue at both Highway 21 and Torrence Chapel.
"The projects adopted by CRTPO will benefit the citizens of the Charlotte region,  and in particular the Lake Norman communities," said Bill Thunberg, executive director of the Lake Norman Regional Transportation Commission (LNRTC)
If all goes as planned, many of the projects on the list will receive something called bonus allocation funds, a one-time pot of money—currently estimated at $144.5 million—for local jurisdictions along the I-77 toll lane project. "If the managed lanes happen, North Mecklenburg and South Iredell will receive a very appropriate amount of funds from the bonus allocation to meet some badly needed roadway improvements in our region," said Cornelius Commissioner and CRPTO delegate Woody Washam who voted in favor of the list. Some projects will also receive Strategic Transportation Planning (STP) or Direct Allocation (DA) funds.
A draft list had previously been approved by the LNRTC but at the March 1 meeting, Charlotte City Councilwoman Vi Lyles successfully lobbied to have the ranking of improvements to Lakeview Road between Highways 21 and 115 in Charlotte moved up while I/77 Sunset Road interchange improvements and I/77/I40 improvements in Statesville were lowered.
Prior to the vote, Statesville Mayor Pro Tem Michael Johnson reminded the CRPTO delegates that the Statesville interchange is a "safety issue that desperately needs to be addressed." Lyles said she agreed with him and suggested that some of the other projects on the list might fall off, making room to move the Statesville project back up.
Bill Coxe, Huntersville's transportation director, reviewed the details of the projects at the meeting, and noted that the timetable is very tight. "All the funding must be obligated within a five-year period."  CRPTO delegates agreed to receive timely updates as the program unfolds, to gauge if projects are meeting funding timetables and whether any changes should be made.