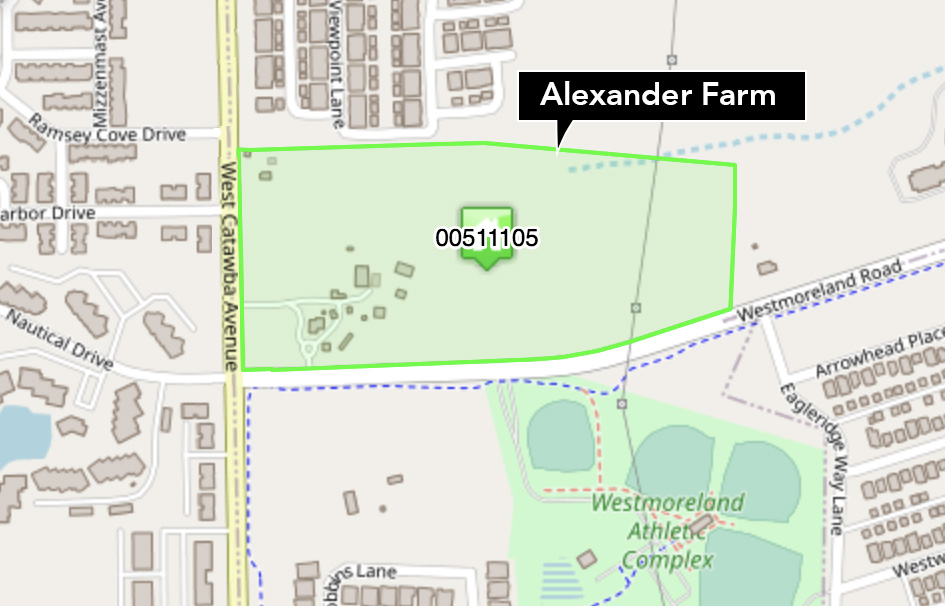 Aug. 6. By Dave Vieser. A public hearing on the $110 million Alexander Farm project, scheduled for Monday Aug. 10, is expected to be postponed until later this month.
"We will be recommending that the Planning Board consider tabling the project until a special meeting on Monday, August 24th at 6:30 pm," said Planning Director Aaron Tucker. Doing so will give additional time to receive comments from NCDOT on the project's Traffic Impact Analysis (TIA).
Plans for the mixed-use development on the iconic 54 acre site have been through significant changes since a community meeting and Town Board hearing in 2019.
First, in a major change, the developer reduced the number of detached single-family homes from 84 to 76, and eliminated any age limits for buyers. In addition, property for a possible fire station, which the town once considered vital, has been removed from the plan.
"After much consideration, it was determined that siting a Fire Station on the Alexander Farm Project was going to be difficult," said Deputy Town Manager Wayne Herron. "While the applicant remained willing to work with the Town, other site opportunities became available and are now being considered."
Other elements of the updated development plan include a 130-room resort style residential age-restricted apartment complex as well as retail development near West Catawba Avenue and four acres dedicated to parks.
Once the Planning Board conducts its hearing and offers a recommendation to the commissioners, the Town Board will then conduct its second public hearing on the project. The project cannot proceed without a zoning change which, by town law, requires Town Board approval.