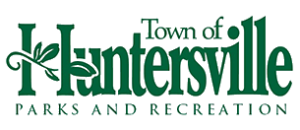 March 13. Representatives from Norfolk Southern, Blythe Construction and the Town of Huntersville agreed to a two-day construction timeline for the planned rail work on Huntersville-Concord Road, North Church Street and Fourth Street.
The work by Norfolk Southern is in accordance with Huntersville Main Street Project, as well as their need to make repairs on the track at the Huntersville-Concord Road crossing, according to Kim Strickland, town public information officer.
The work is planned for Tuesday, March 14, and Wednesday, March 15.
What to expect
According to the town:
7 am – 5 pm March 14: Norfolk Southern will remove the existing crossing at Fourth Street and install a new crossing with a wider asphalt cross-section as called for by the Main Street Project.
Additionally, they will remove the crossing at North Church Street (not to be reinstalled).
While Norfolk Southern is completing their work, Blythe Construction will be finishing the new Church Street Extension and cleaning up Fourth Street and Main Street to help with the additional traffic those roads currently experience.
The traffic control plan will keep all traffic on NC Hwy. 115 and Huntersville-Concord Road.
7 am – 5 pm March 15: Norfolk Southern will remove the existing rails, install all new rails and upgrade the crossing at Huntersville-Concord Road.
This will be a very disruptive closure of Huntersville-Concord Road.
The traffic control plan will put the westbound traffic onto North Church Street where drivers can either use Main Street to get back to Huntersville-Concord Road or Hwy. 115.
Additionally, drivers  can use Fourth Street and Seagle Street to reach Ramah Church Road.
Eastbound traffic will be required to either turn left or right at Town Hall. The eastbound lane of Huntersville-Concord Road at Hwy. 115 will be open to allow business patrons access.