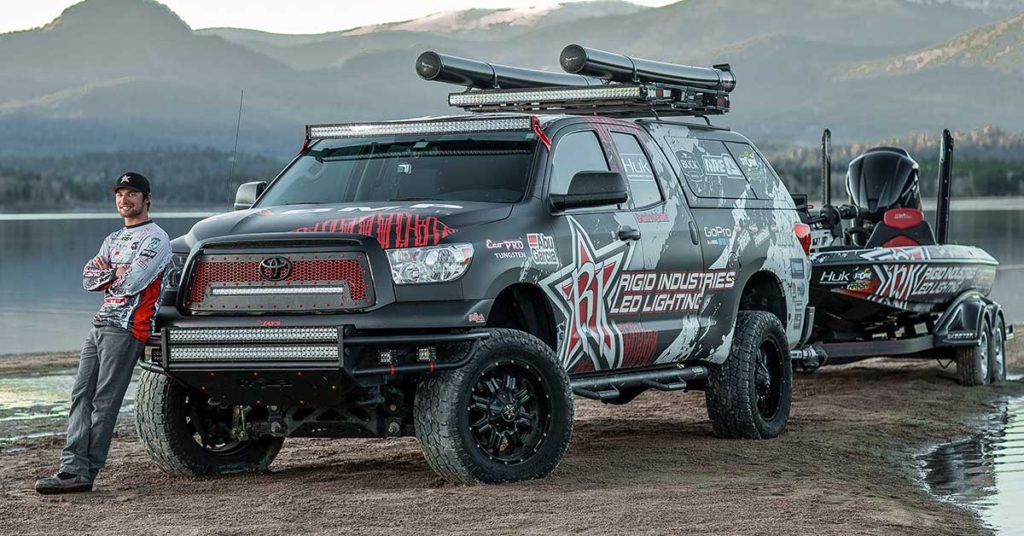 Sept. 24. The 2020 Toyota Series Eastern Division will wrap up its season with  the Toyota Series at Lake Norman. 
Hosted by Visit Lake Norman and Charlotte & Mecklenburg County Park and Recreation, the Oct. 1-3 tournament will feature the region's best bass-fishing pros and co-anglers casting for a top prize of up to $65,000, plus a $35,000 bonus if the winner is a qualified Phoenix Boat owner.
How fish think
"I was looking at the long-range forecast, and it's supposed to cool off considerably. Like down into the 40s at night. That's going to get them moving and make the shallow bite turn on real good," said bass pro tour angler Bryan Thrift of Shelby, who has five top-10 finishes – two wins – on Lake Norman in FLW competition.
"That's what makes Norman such a fun tournament lake, though, is guys can catch them on pretty much anything that they want to throw," Thrift said.
Bait advice
"Shallow topwater is going to be strong – buzzbaits, walking baits – I'm going to have a Damiki Rambler tied on, and I'm sure that we'll see lots of Whopper Ploppers – but plenty of guys will be catching them out deep with drop-shot rigs, as well. We're going to have to run everything, and fish different stuff every day."
When asked for a weight prediction, Thrift said the winning weight will be largely determined by the weather.
Schedule
Anglers will take off daily at 7 a.m. from the Blythe Landing in Cornelius. Weigh-ins will also be held at the park and will begin at 3 p.m. Attendance is limited to competing anglers and essential staff only.
Fans are encouraged to follow the event online through the "FLW Live" weigh-in broadcasts and daily coverage at FLWFishing.com.