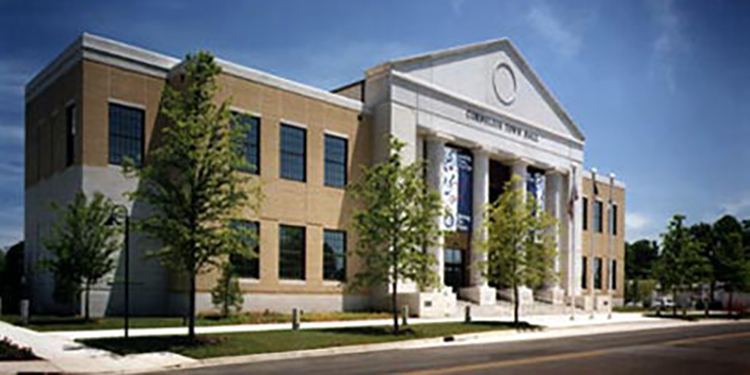 March 22. The town's budget workshop/retreat will be held again this year in the assembly room at Town Hall, not the fabled Graylyn International Conference Center in Winston-Salem.
The intense financial planning session will run from 9 am to 5 pm on March 24.
What happens is a department-by-department discussion of capital spending and staffing needs preparatory to developing the 2021-2022 Fiscal Year budget. Look for at least two more months of tinkering as town officials firm up spending plans during the next couple of months before voting on the budget in June.
Tax increase unlikely?
The big question is whether or not it would include a tax increase to make ends meet.
"I am confident that my fellow Commissioners will agree that due to the pandemic, now is not the time to increase taxes," said Mayor Pro Tem Denis Bilodeau.
Number crunchers
The mayor, Board of Commissioners, and key town staff will attend the meeting to discuss the FY22 budget and other items of Town business as consented to by the Board.
Traditionally the annual proposed budget is unveiled by the town manager in early May and by law must be adopted no later than June 30.
Graylyn history
Before the pandemic, the budget retreat was held at Graylyn, the former home of Bowman Gray, a son of the founder of Wachovia Bank and Trust Co. He started work as a salesman for R.J. Reynolds Tobacco Co. and by the time the home was built, he had risen to chairman of the board.
In 1972, the property was donated to Wake Forest University and restored to its original splendor. The mansion is now an executive conference center, with private guest rooms and meeting rooms.
Watch online
Due to COVID-19, the meeting in the community room at Town Hall is closed to the public.
You can watch it live, however, via the Town's Facebook page and website.