Feb. 15. By Dave Vieser. After a two-year hiatus due to the pandemic, the Town of Cornelius will hold its annual budget retreat at the Graylyn International Conference Center in Winston-Salem.
The retreat, a special town board meeting that is open to the public, is a strenuous, two-day work session where the mayor, members of the Board of Commissioners and key staffers take a deep dive into the details of municipal budgeting and goal-setting.
Attend
This year, the workshop runs from 9 am to 5 pm on March 30 and from 9 am to noon March 31.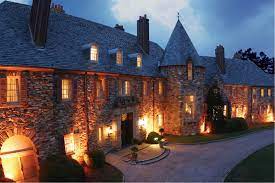 Background
Graylyn is the former home of Bowman Gray, a son of the founder of Wachovia, who went on to become chairman of the board of R. J. Reynolds. The Norman Revival mansion is now an executive conference center owned by Wake Forest University.
The town's off-site budget retreat at Graylyn costs about $6,000.