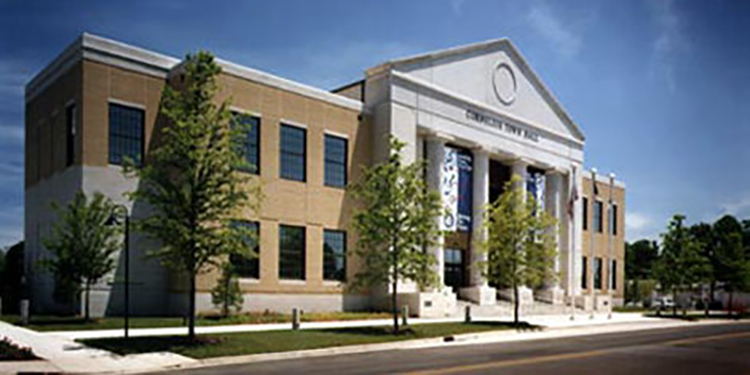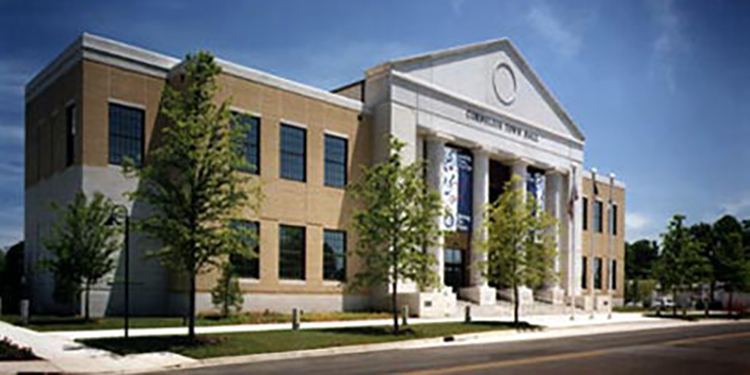 June 4. By Dave Vieser. The Cornelius Town Board will reopen, aka "continue," its public hearing this evening on the proposed $23.4 million 2019 town budget. The opening night of the hearing on May 21 brought out a large number of speakers urging the board to increase the salaries for town firefighters in favor of other priorities.
Meanwhile, this is Anthony Roberts' last meeting as Town Manager. Assistant Manager Andrew Grant will step up to the top staff position.
Prior to the May 21 hearing, town officials had already unveiled a revised budget which includes funds for a $2/hr increase. The same budget amendment also reduced the amount of money to be use for the Exit 28 aesthetic improvements from $1.39 million to $1.1 million, with the new found $290,000 to be used for costs such as the fire fighter salary increase.
Cornelius Fire Chief Neal Smith had asked for the $2 an hour pay increase to $15 an hour for firefighters. It would cost about $120,000 a year in a $23.4 million municipal budget. The revised budget contains no tax increase.
Commissioners could adopt the budget tonight or continue the hearing until their June 18 meeting. By law the town must have a new budget in place by July 1.
Also at Monday's meeting, the Commissioners are expected to authorize the first steps needed to have a $24 million general obligation bond issue on the ballot in November. The proceeds of the bonds would be used for transportation purposes.
The meeting begins at 7 pm in Town Hall on Catawba Avenue.