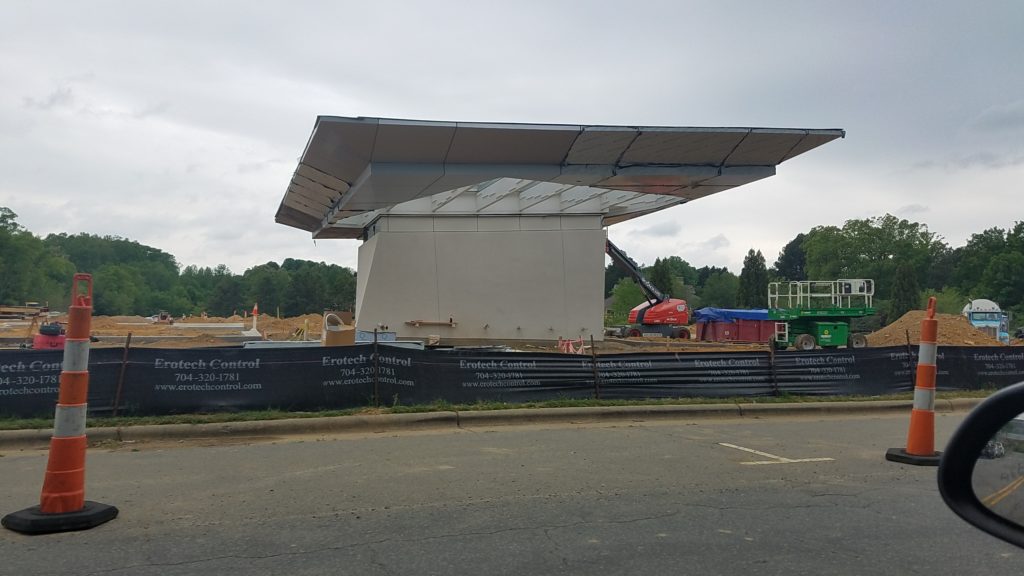 April 18. By Dave Vieser. At their April 17 meeting, the Cornelius Town Board unanimously adopted a resolution urging the Metropolitan Transit Commission (MTC) to reallocate a majority of the funds designated to study options for the Red Line toward improved bus services. The MTC is the governing board for CATS, which provides bus services in the North Mecklenburg area. CATS had previously indicated it would seek funds in next year's budget to study new rail line route options.
"It's important that we get enhanced bus service and bus shelters in our town," said Mayor Pro Tem Woody Washam, who chaired the meeting in Mayor Chuck Travis' absence. "We're not necessarily against studying the rail line too, but enhanced bus service is vital, and we don't need passengers standing in ditches waiting for buses."
Also at Monday's meeting, the commissioners:
Appointed Bill Ingram as an alternate member of the Planning Commission. Ingram resides in the Blue Stone Harbor development.
Named Catherine Gautier, Matthew Reihl, and Alexandra Pizza as new members of the town's Historic Preservation Commission, with terms expiring in July 2019.
Approved a budget amendment which will permit the town to complete a 911 back-up system with Pineville during the 2017 fiscal year.
As reported earlier, public hearings on the QT Convenience Store rezoning and Olde Mecklenburg Brewery Incentive Plan were continued to May 1 and June 5 respectively.