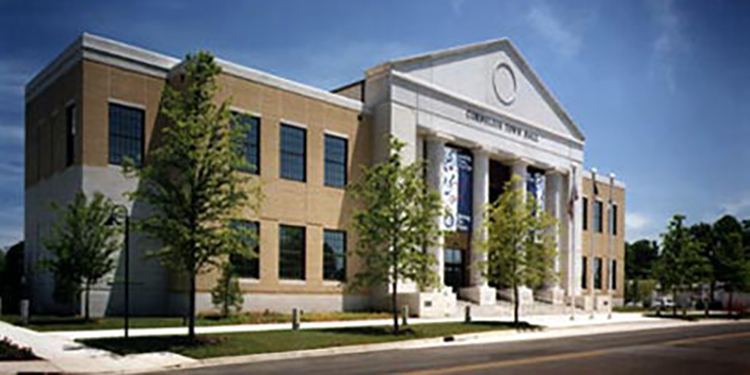 July 18. By Dave Vieser. The Cornelius Town Board has approved an incentive for new businesses which would offer a reduced electricity rate for their first four years of operation in the town. The potential rate cut will be used mainly in situations where the new customer can choose their electric supplier, determined by location and would only apply to businesses served by Electricities.
The discounts would potentially effect large use customers in two areas of the town: the center of town east of I 77 and the industrial section near Bailey Road on the south end of town.
"The purpose of this rate rider is to provide the Town an economic development tool to be used in efforts to recruit commercial and industrial customers to utilize the Town's electric system for their electric needs," said Town Manager Andrew Grant.
The rider provides for 48 months of discounts to the customer's electric charges: 30% for the first year, 20% for the second, 10% for the third and 5% for the fourth year.
Also at their July 15 meeting:
Reappointed Danielle Miller, Lee Peterson, Keith Eicher and Ed Marxen to the Planning Board for terms ending in 2022.
Adopted the NC 115 South Highway Feasibility Study. The study was designed to identify projects which would enhance pedestrian and bike safety in the 2.5 mile south corridor, while also improving traffic movements. With the town board's adoption, the study will now be presented to CRTPO (Charlotte Regional Transportation Planning Organization.) The town will also seek inclusion in the Metropolitan Transportation Plan (MTP) in 2020 and seek funding through Transportation (TIP) or CRTPO discretionary funding. A north corridor NC 115 study is expected to be presented to the commissioners next month.
Approved an agreement between Cornelius, Davidson, and Mecklenburg County for the development of the Plum Creek – South Bailey Road Greenway. Plum Creek Greenway is a critical 1/2 mile connection between the existing multi-use path at Hough High School and the existing South Prong Rocky River Greenway in Davidson. The county will build, operate and maintain the greenway in accordance with the agreement.