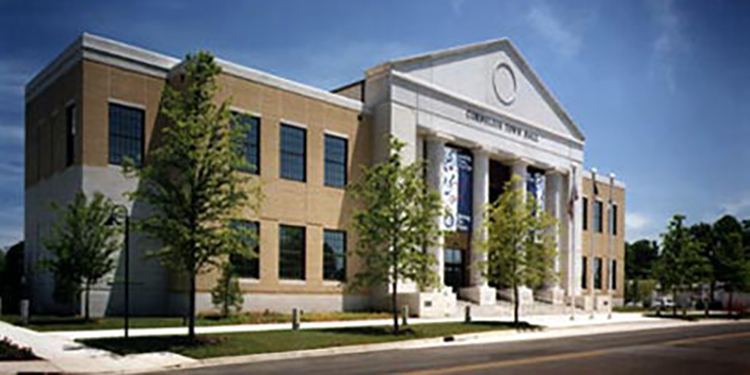 Sept. 4. Dave Vieser. The second and final Town Board Public Hearing on the Forest at Bailey Glen project, originally scheduled for Tuesday Sept. 8, will likely be postponed until Sept. 21, according to Town Planning Director Aaron Tucker.
The Labor Day holiday and the alternate meeting date have created "some issues" with the legally required advertising and notice, Tucker said. After consultation with the Town Attorney, he recommended that the public hearing be opened on Sept. 8, and then continued until the Sept. 21st Town Board meeting.
The hearing is for a request from Bluestream Partners, LLC to develop 13.53 acres of property located near 18375 Barnhardt Rd.   The proposed development will be 11 single-family homes and an amenity center for The Forest at Bailey's Glen project.
With the hearing moved back to Sept. 21, the Tuesday Town Board agenda is extremely light.
As a result, Deputy Town Manager Wayne Herron is expected to report on some changes recommended by the town's Land Development Code Advisory Board (LDCAB) which the Planning Board will initially consider on September 14.
Meetings are usually held on the first and third Mondays but because of Labor Day, the first meeting of the month in September is this coming Tuesday. (Both video streaming and live transcription services are available wherever there is an internet connection.)
As in recent months, the town board hearing, which begins at 7 pm, will continue to be accessible via video on the town web site: www.cornelius.org.