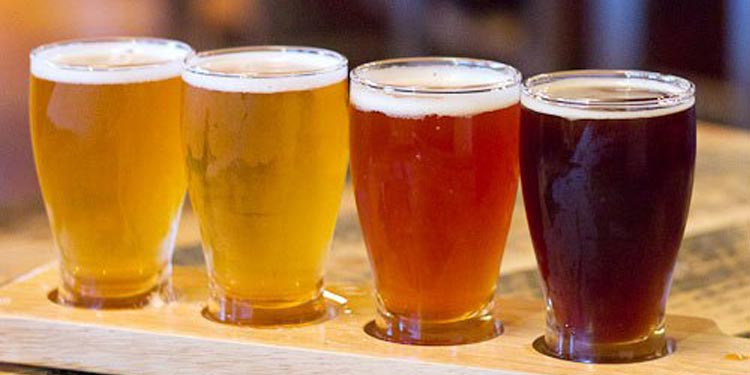 Jan. 7. By Dave Vieser. At their meeting last night, Cornelius Commissioners revised the definition of breweries in the town's Land Development Code. The changes bring the town's laws into compliance with the state's new law and should open up additional opportunities for microbreweries, several of which are already thriving in town.
And two more are coming: Lost Words Brewery is taking over a multi-sports retail location near Choplin's restaurant on One Norman Boulevard. The Olde Mecklenburg Brewery plans to open later this year in the building once occupied by the Curtis Screw Company. They already have a large operation in Charlotte.
The new state law allows these microbreweries to produce and sell up to 100,000 barrels of malt beverages annually. Town code currently limits microbreweries to only 10,000 barrels and the change would expand that limit to 100,000 barrels also.
A microbrewery is an establishment where barrels of beer and malt beverages are made on the premises and sold/distributed.
The board also changed the definition of a large brewery to be an establishment where 100,000 or more barrels of beer and malt beverages are made on the premises and sold/distributed.
Along with the definition modifications, the board agreed to remove large breweries as a use allowed in Business Campus locations. It's all part of a growing trend in the microbrewery/craft beer industry.
Home to nearly 250 breweries and brewpubs, North Carolina has the most of any state south of Pennsylvania and east of Texas. For beer lovers, Lake Norman is rapidly becoming the place to stop for a pint.
There are no less than four microbreweries already operating in Cornelius:
Ass Clown Brewing Company at 10620 Bailey Rd Ste E
D9 Brewing Company at 11138 Treynorth Dr Ste C
Eleven Lakes Brewing at 10228 Bailey Rd Ste 201 and
Bayne Brewing Company at 19507 W Catawba Avenue.
In other action, the commissioners:
Asked the state for permission to extend the life of previously voter approved bonds for the town/arts center for three additional years. "Due to significant community and stakeholder involvement in the projects to be financed with the bonds and the schedule for design of such projects, we will not be in a position to issue the bonds until after November 2020" noted Finance Director Julie Niswonger. The  next step in this process is to seek approval from the Local Government Commission to extend the bond order for three years.  If the request is approved, the town board will still have to conduct a public hearing to ratify the extension.
Approved the landmark designation of the Cornelius Elementary School Ag Building. It is one of a collection of buildings in Mecklenburg County that were built as a part of the New Deal under President Franklin Delano Roosevelt.  The building is owned by Charlotte Mecklenburg Schools and while the building and grounds are both eligible for designation, the approved ordinance covers only the building.