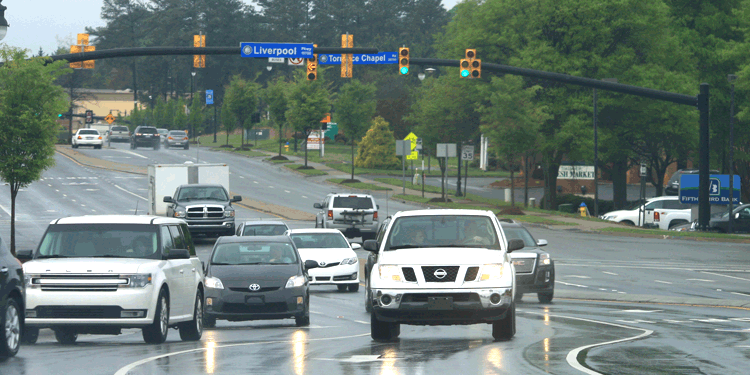 June 15. Cornelius commissioners are likely to give the go-ahead tonight to a $70,300 NCDOT study of the Torrence Chapel Road/West Catawba Avenue intersection. The town will pay $17,575 towards the study with the remainder covered by a state grant. The Town Board meeting begins at 7 pm, in Town Hall on Catawba Avenue.
This is one of the two "bookend" intersections which will need to undergo a major redesign in order to achieve the maximum benefits from the Diverging Diamond Intersection at Exit 28. Under the agreement, the DOT will retain an engineering consultant to recommend both short term and long term improvements for the intersection and corridor. The study would begin by the fall and include public input.
Also at Monday's meeting, the board will consider renewing the town's solid waste disposal contract with Republic Services and adopting a ten year comprehensive parks and greenways master plan. Finally, the commissioners are expected to approve the 2016 town budget, which calls for no tax increase.