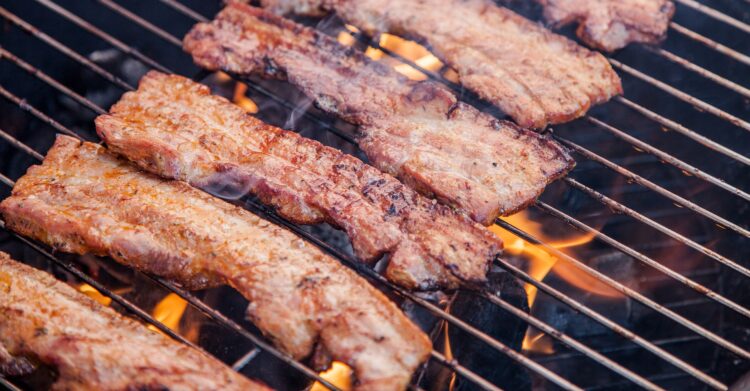 Feb. 24.  Some of the best BBQ pitmasters from North and South Carolina are teaming up for the first  Carolina BBQ Festival at Camp North End's Boileryard in Charlotte on Sunday, May 22.
 Guests will have the opportunity to taste and learn about the BBQ of each Carolina region, listen to live music, and sample local beers, wines and non-alcoholic beverages. The event runs noon to 4 pm.
The goal is to raise funds for local and national charities that support and feed communities in the Carolinas. This year's Carolina BBQ Festival  will support Piedmont Culinary Guild, Operation BBQ Relief and World Central Kitchen.
 Lewis Donald, owner and smoketender of Sweet Lew's BBQ, is the founder of the Carolina BBQ Festival.
This festival, themed "From Palmettos to Long Leaf Pines," will showcase BBQ from the three regions of Carolina: East, West and South.
Festivalgoers will enjoy live music and entertainment from Emanuel Wynter, Justin Fedor & The Denim Denim, DJ That Guy Smitty, and Carolina Gator Gumbo.
There are two ticket options: VIP and General Admission. Tickets are available for purchase at Eventbrite.
General admission ($75) grants access to all three tents showcasing each region's style of BBQ. Each tent will present a full plate of BBQ plus two sides along with a 10-ounce ounce beer from its region. 
The VIP Experience ($150) gives ticket holders access to everything included in general admission, plus the Barbecue Brunch hosted by some of Charlotte's Local BBQ Chefs including Lewis Donald of Sweet Lew's BBQ and Garrin Kirkman of Jon G's Barbecue. The brunch menu features fresh oysters, a curated BBQ menu, and a complimentary Bloody Mary Bar.
The brunch event will take place at 11 am giving VIP ticket holders early access to the festival.