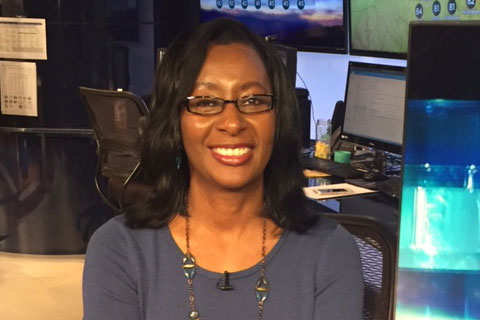 July 6. Tonya Rivens, one of the most well-known products of Smithville and Cornelius, is the new co-host of the 8 am "couch chat" on WCCB's News Rising morning show. WCCB is part of The CW Television Network, commonly referred to as The CW. It's a limited liability joint venture between CBS, the former owners of United Paramount Network and Warner Bros.
The former on-air traffic reporter for WBT-TV has a degree in journalism from the University of North Carolina Chapel Hill, and also received Charlotte Mecklenburg Police Citizens Award, as well as the Charlotte Mecklenburg NAACP Gospel Image award. Rivens, who has also appeared on "The Price is Right," is a director of the Ausie Rivens Scholarship Foundation. 
Rivens hosts a gospel music show on 103.3 FM (Sundays 6 a.m. to 10 a.m.) and is an Associate Chaplain with the Mecklenburg County Sheriff Department.
Tonya's first job was at Reeves Brothers, the local textile company now known as Foamex. Her mother wanted her to take the job to "show me that if I did not pursue higher education and attend college, I would end up working in a textile mill."
The job was third shift and she got fired after about two weeks. During 17-​plus ​years in radio, Rivens has worn the titles of Program Director, Music Director and Community Affairs Director.