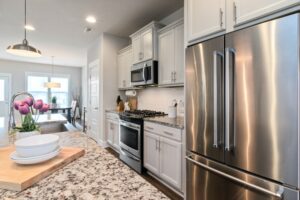 Oct. 4.  Cornelius resident Tommy Walker had more than 50 years experience in appliance repair and operated Tommy's Appliance Service until retiring a few years ago. Tommy will offer the community his advice for various appliances monthly.
What a tough challenge it would be to purchase new appliances today.
Even having the knowledge that I do have, there are very few brands I would select. I cannot be specific with the brands to choose, but would encourage you to buy American made products.
I am a very simple person, and I believe in simplicity when it comes to appliances. The more gadgets features and options you have will greatly increase your chance of having more service calls for the future.
To compare simple appliances to sophisticated appliances: They both do the same job with the same components.
Most salesman like to push service contracts on the product or products you buy. I am not a firm believer in service contracts because you already have a warranty from the manufacturer; wait for that first-year warranty to expire and if you've had a lot of problems, then you can still purchase a service contract. Why buy a service contract that starts the day you purchase it, when you've already got a free warranty?
Thanks,
Tommy