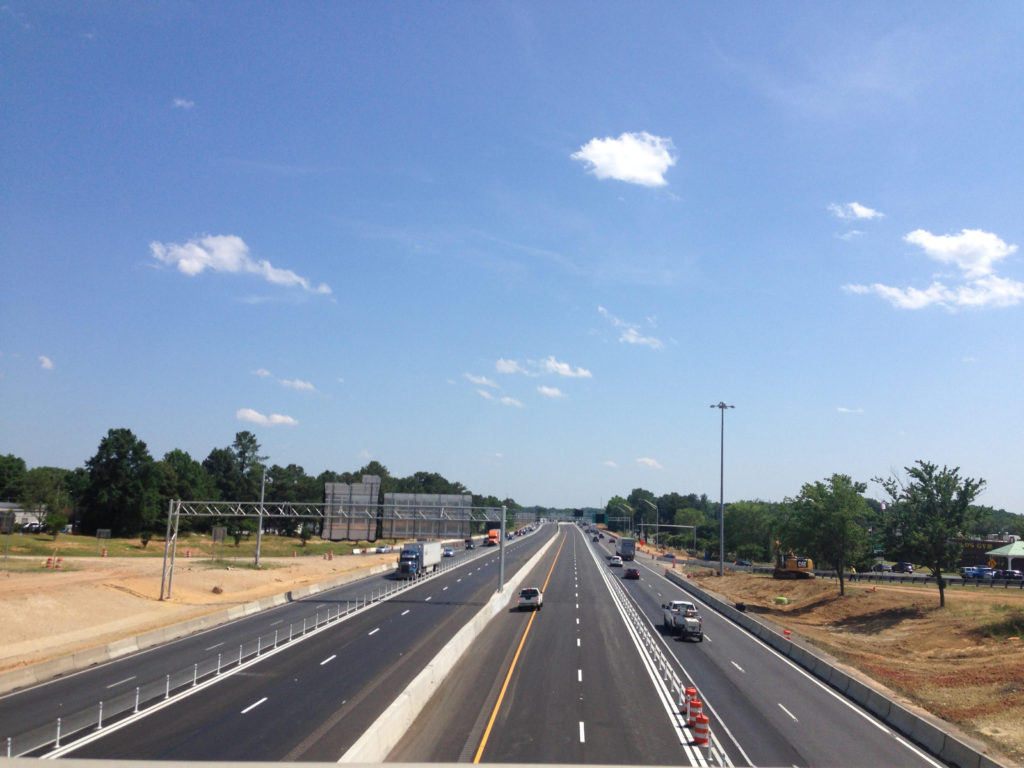 ​May 30. B​y Dave Vieser​. The official dictionary definition of the word shortly is "in the near future, before long, in a minute, in a moment, in an instant, or before you know it." Apparently none of these common sense definitions apply at I-77 Mobility Partners. They have been promising since January that the I-77 toll lanes will be opening "shortly."
As regular drivers of the interstate have noticed, there's still weeks of paving work remaining before the toll lanes can open between Exit 36 in Mooresville and Hambright Road in Huntersville.
Reached last week, Mobility officials remained mum about an official opening date.
"We will issue a press release when we announce the date of opening​,​" said spokeswoman Jean Leier.
"Of course, Cornelius Today is top of mind and we will be sure you know as soon as we can share more​," she added.​
Leier did say that testing of the electronic signage is nearing completion in the Hambright Road/Exit 36 stretch.
There is also a virtual video at www.i77express.com that lets drivers experience how the express lanes will operate whenever they do open.  Stay tuned.