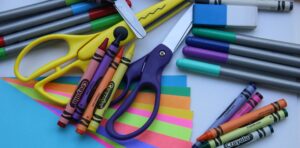 Aug. 16  The Cornelius Police Department 's Pack the Patrol Car ends today, but you still have hours  to help students and teachers start the school year off right by donating supplies to Pack the Patrol Car.
You can donate school supplies to the Cornelius Police Department by dropping them off at the police station until 5 pm.
After-hours donations can be left in the breezeway of the lobby.
All supplies will be distributed to Cornelius Elementary, J.V. Washam Elementary, Bailey Middle and Hough High.