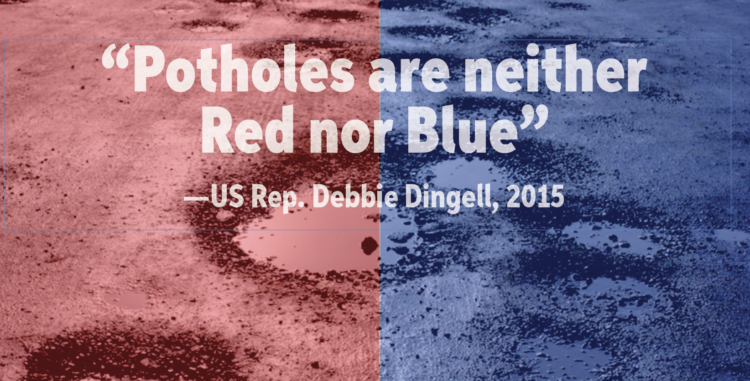 ANALYSIS | March 17. By Dave Vieser. While Utah and North Carolina don't seem to have a lot in common, there was one recent incident where they were very much alike. A Republican senator from each—Richard Burr from the Tar Heel State and Mitt Romney from the Beehive State—voted to convict former President Donald Trump in the impeachment trial.
That's about where the similarity ends.
GOP leaders in Utah said: "There is power in our differences as a political party, and we look forward to each senator explaining their votes to the people of Utah."
The North Carolina GOP Central Committee took the opposite approach and censured Burr. In Utah, no censure vote was ever taken.
The post-Trump North Carolina Republican Party is still sorting itself out. How these differences will impact upcoming elections statewide and locally remains to be seen.
In the social media age the loudest newsmakers among both Republicans and Democrats alike are on the extremes of their parties.
Indeed, only a small fraction of Republicans attend their party meetings, conventions and party events, according to Andrew Yates, a leading NC-based GOP political consultant with clients around the United States.
"Many in the party are scared that if they are branded as not being in support of Trump they are in trouble," he explained.
Said Yates: "The loudness of the hardest-core Trump supporters has created that."
Hard-core Trump supporters are a mix of conservative, moderate, and somewhat more liberal Republicans of all ages. It's more about personality than ideology.
That will play out differently on the state vs. the local level. Statewide, would-be elected officials generally run with major party affiliations, as Republicans, Democrats, Libertarians or others, as well as independents.
Local elections in November
Local elections in Cornelius, Davidson and Huntersville are non-partisan, meaning candidates and electeds can sometimes—not all the time—stay above the fray.
As US Rep. Debbie Dingell pointed out in 2015, potholes are neither Red nor Blue.
"Many in the party are scared that if they are branded as not being in support of Trump they are in trouble."

–Andrew Yates, NC-based GOP political consultant
But the reality locally is that Trump beat Biden in Cornelius 9,285 votes to 6,073.
In partisan elections, candidates run as nominees of specific political parties or as independents.  Each political party selects its nominees in primary elections restricted to voters registered as affiliated with that political party.
But in nonpartisan elections, like those in North Mecklenburg, including the mayors and commissions, the candidates' party affiliation is not listed on the ballot and the political parties generally don't provide support for the candidates.
This form of election emerged during the Progressive Era a century ago as a way to remove politics from city administration.
All five Cornelius town board members are up for election this year, as well as Mayor Woody Washam. Local officials are keenly aware of endorsements from higher-ups, which run along party lines.
Statewide
The censure vote is more of a moral dilemma for GOP officials statewide than locally.
"The GOP is full of thought diversity," said NC District 98 Rep. John Bradford, a former member of the Cornelius Town Board.
"It's unhealthy to assume or suggest that the members of any single party should agree 100 percent of the time," he said.
The challenge
The big challenge for the Republican Party is that Trump received nearly 75 million votes—more than any Republican, and more than anyone who has ever run besides Biden, as well as 8 million more than Barack Obama.
Yates said if 45,000 votes in four states had flipped Trump would have won the Electoral College and been reelected.
"A large percentage of those voters are still loyal to Trump and want him to be a face or the face of the party.  These voters will be a major key to the future success of the party," Yates said.
The question
The big question for the Republican Party is how to chart a path forward that doesn't alienate that segment but brings Republicans, Republican-leaning unaffiliated voters, and conservative Democrats who were turned off by Trump back into the fold.
What about the people who liked the Trump policy but not the Trump style? "That's what all the chatter is about right now," said Yates, a Huntersville resident.
What will the Republican Party look like in 2022 and 2024?
"It's going to be buckle-your-seatbelt time to see how it all plays out," said Yates.