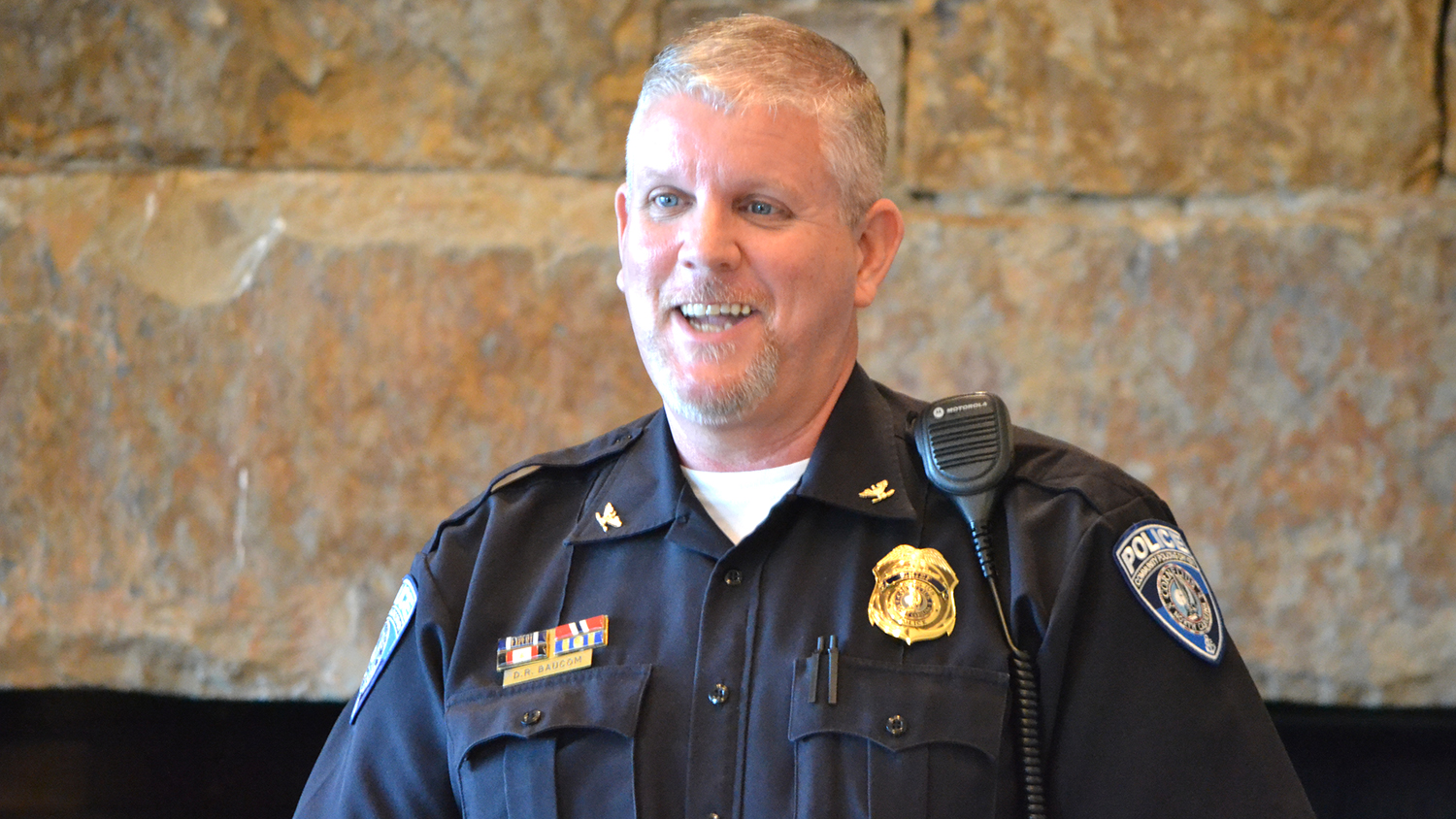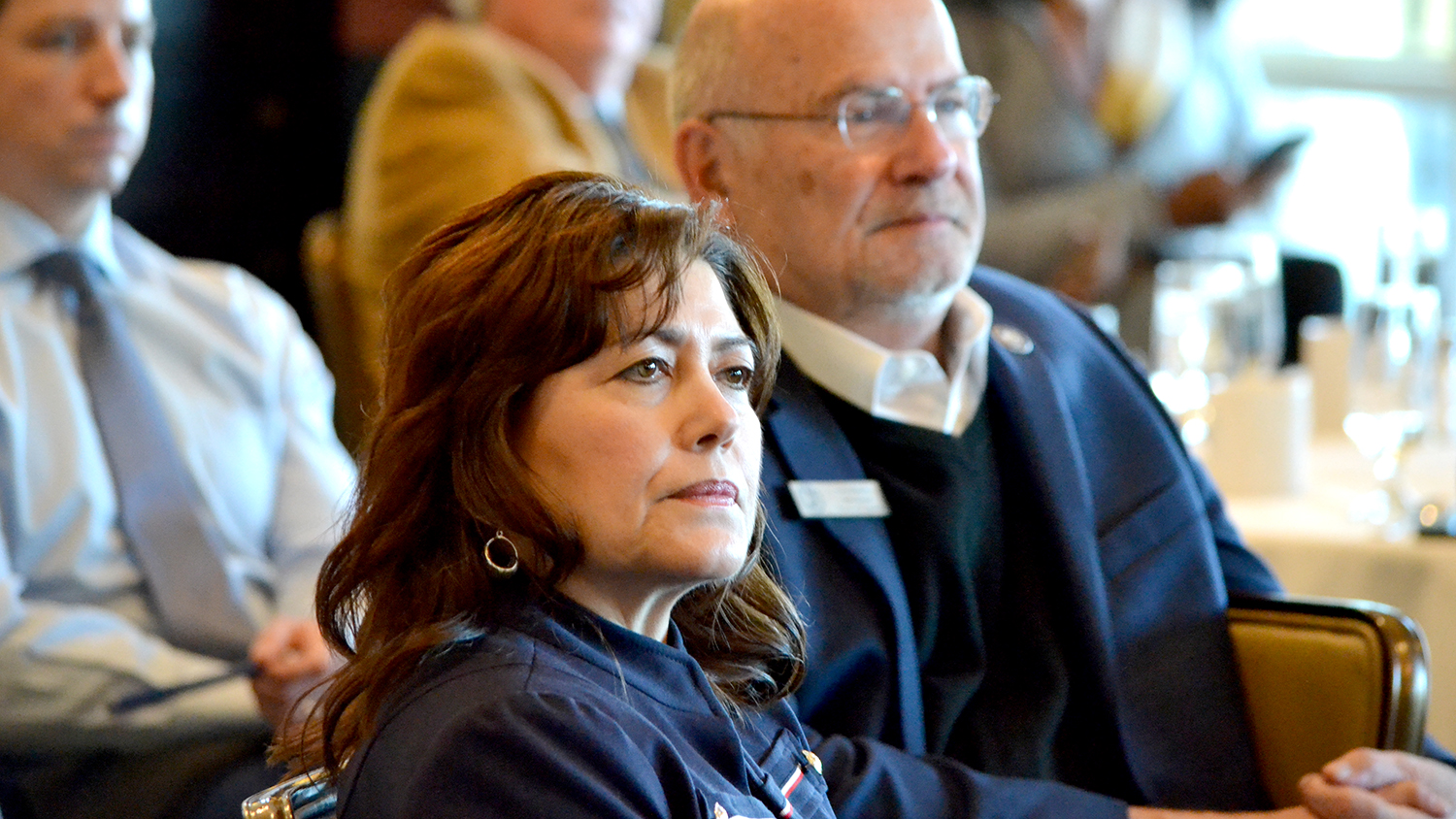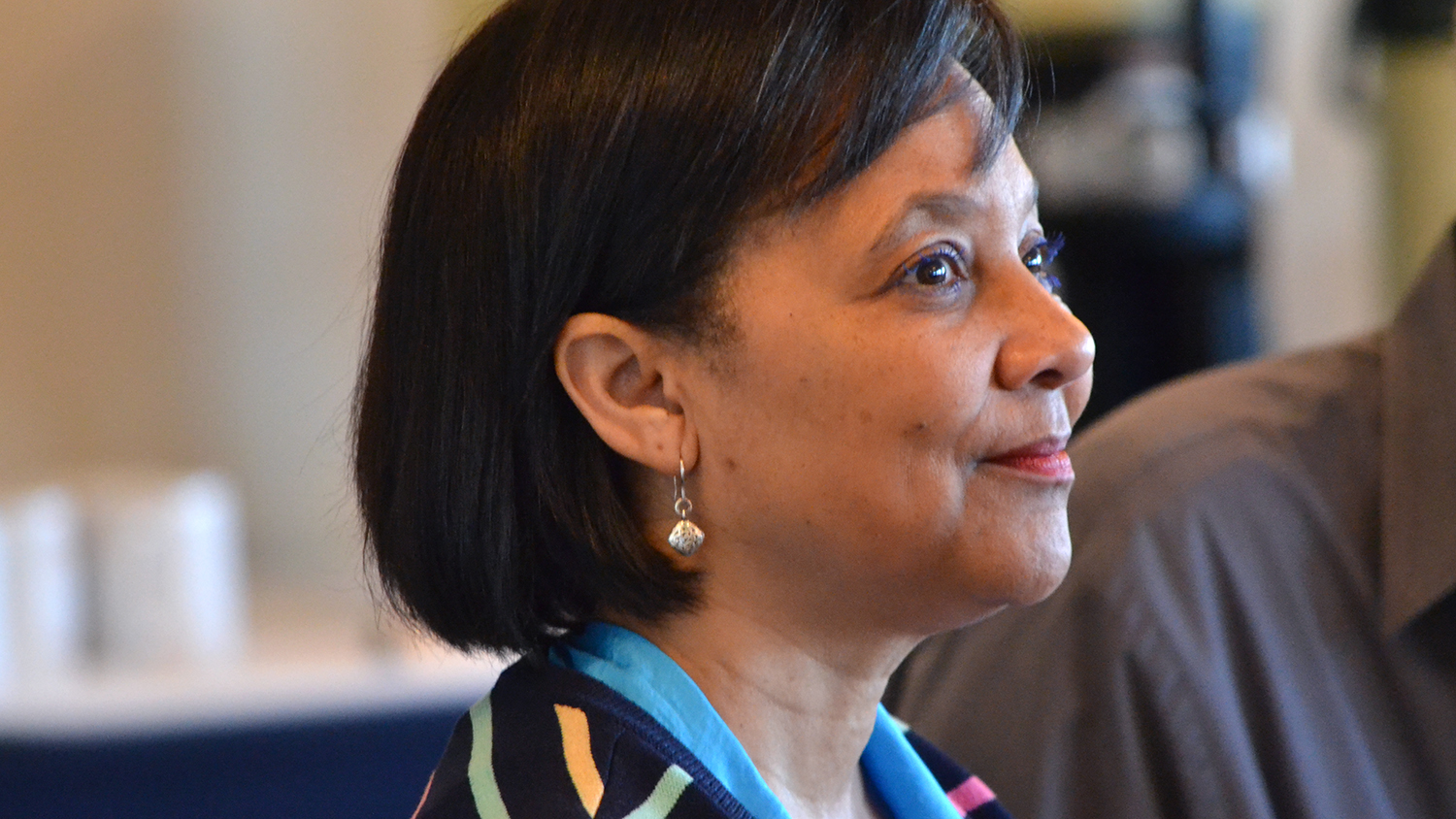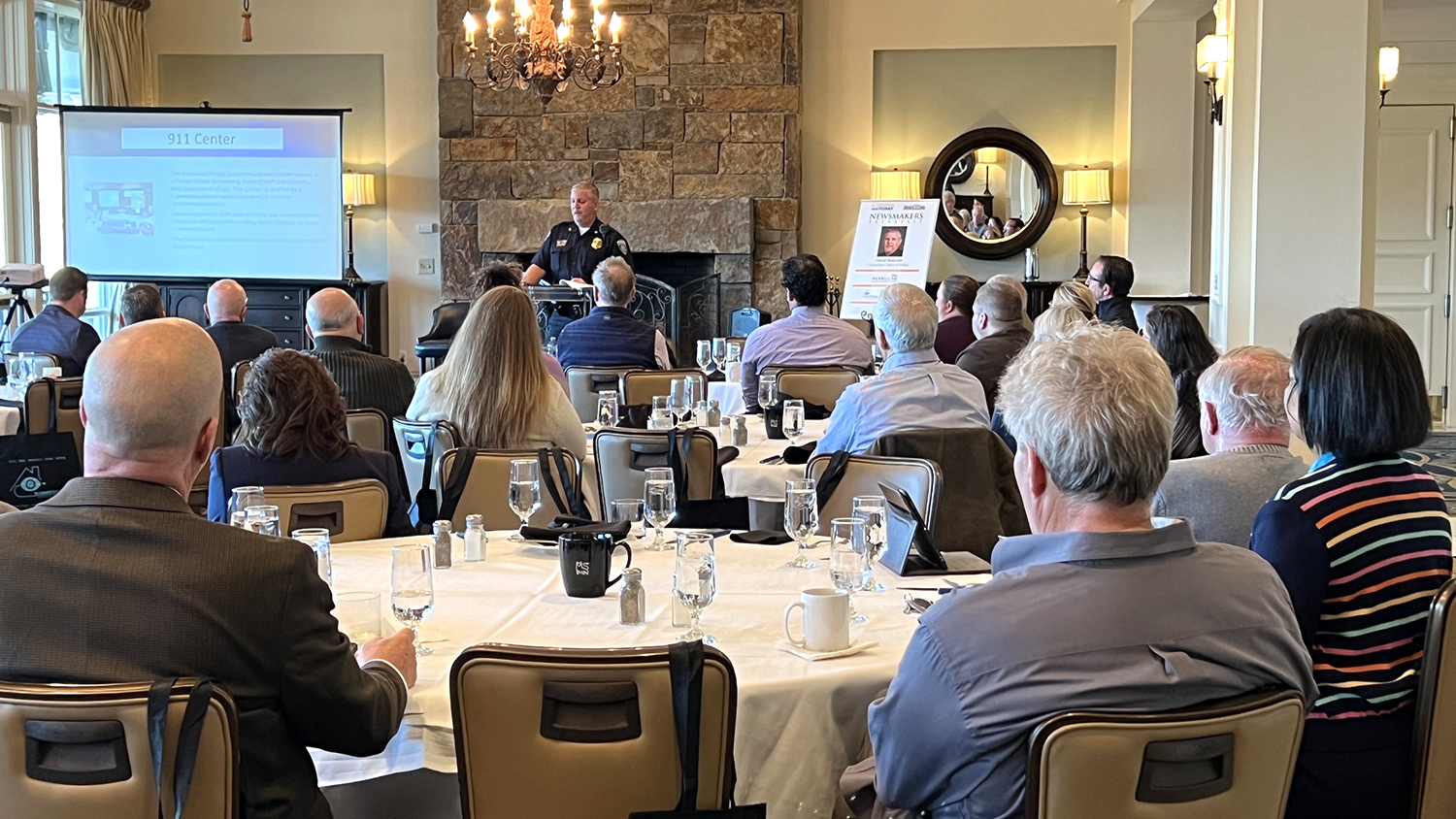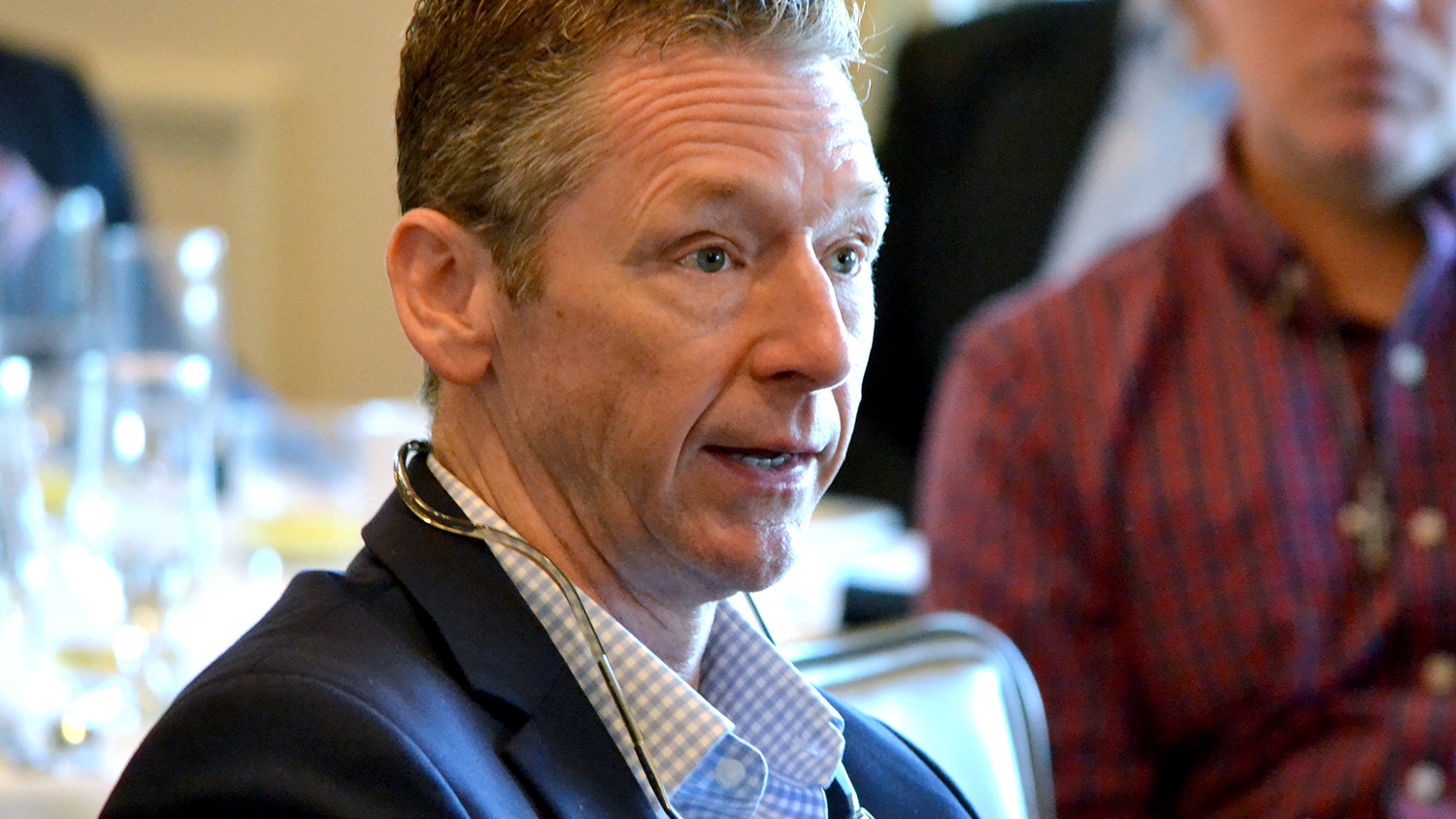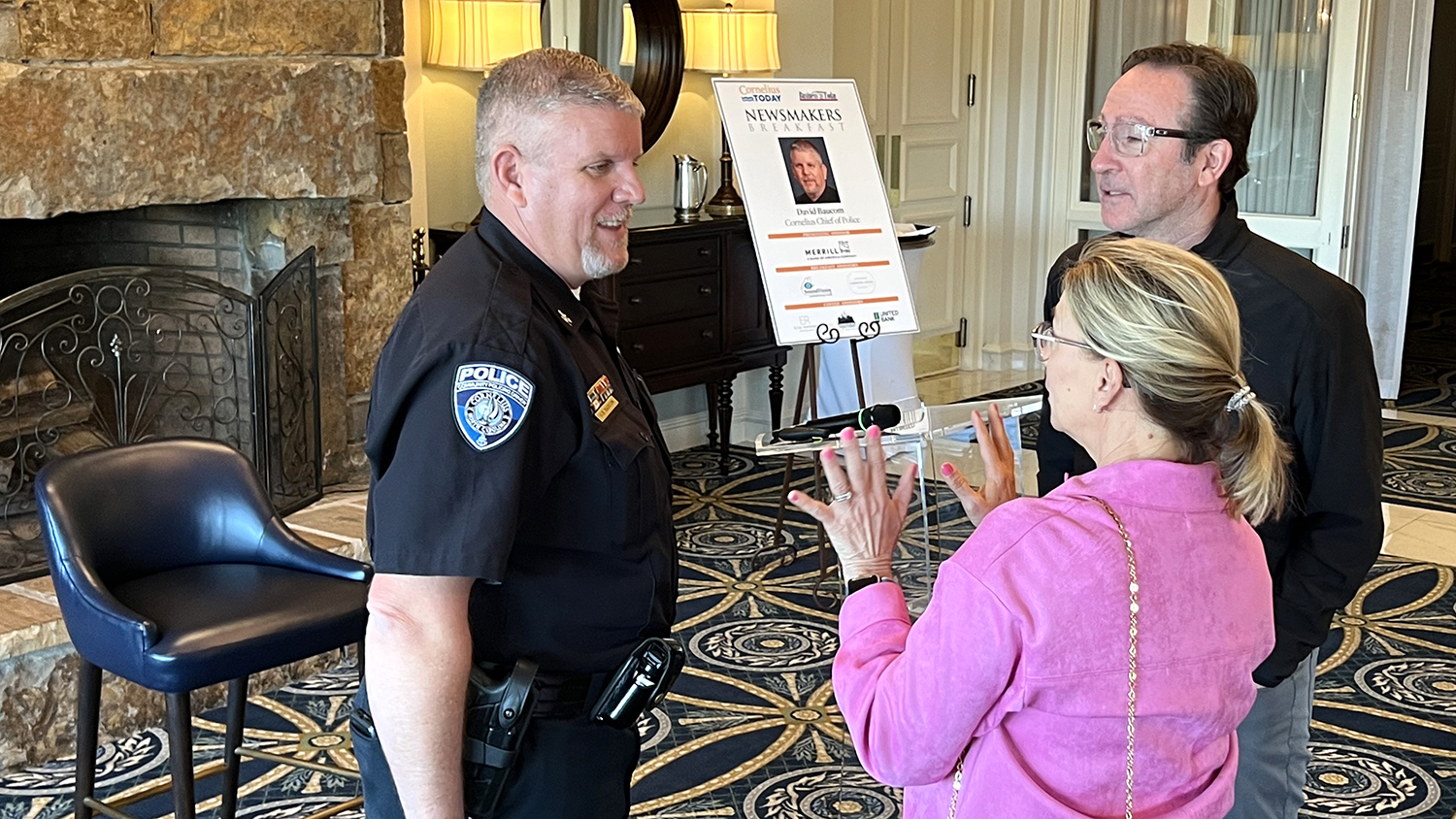 NEWSMAKERS BREAKFAST | By Dave Vieser
April 11. More than four months after the disappearance of 11-year-old Madalina Cojocari, Cornelius Police are still actively investigating the case which has drawn national attention. David Baucom, who became chief of police Jan. 3, said the matter remains at the top of their priorities.
"I have no news to tell you today but by no means would this be considered a cold case," Baucom said at a Newsmakers Breakfast in March. "The SBI (State Bureau of Investigation) is still on the case, and the FBI continues to be available for assistance."
At one time, there were more than 30 FBI agents on the case, the chief said during the Q&A.
A veteran of CPD
Baucom began his career in law enforcement with the Mecklenburg County Sheriff's Office in December of 1992 and came to work for the Cornelius Police Department in April of 1999. He was Major, second in command, when he was promoted when Kevin Black retired.
Baucom has worked assignments in Patrol, Support Services and Communications.
He also serves as a Specialized Instructor in Firearms, Less Lethal Munitions, Chemical Munitions, Distraction Devices, and OC Pepper Spray. In addition, he is one of the Commanders of the North Mecklenburg SWAT Team.
What growth means
In the 24 years with the Cornelius PD he's seen the town grow from a little over 6,000 to more than 31,000. "We have a great town, a safe town, but as we continue to grow so, too, will the types of crime. We are prepared and ready," Baucom said.
He mentioned the 100-plus security cameras now strategically located throughout Cornelius, which feed videos of key intersection directly into the town's 911 dispatch center. "We frequently have black and whites rolling to the scene before we get calls from the public," the chief said.
The department is virtually fully staffed today, having been down more than a dozen officers at one time during the past year.
Police do more than police
There are more unique challenges than there were 24 years ago. For example, Mecklenburg Commissioner Pat Cotham asked how mental health plays into police duties, experience and priorities. "We currently have about 10 officers who have received the special training needed to address crisis intervention needs," Baucom said. "We intend to train more as the town grows."
Baucom admitted that the pandemic played havoc with in-person training and some community activities.
For example, he would like to see the department restore its Monday Morning High Five program whereby their officers give incoming students at Cornelius and Washam Elementary Schools a high five as they entered school after the weekend.
"It's a great way to teach the kids at a young age that the police are their friends, and that if they need help, they should never hesitate to come to us, and not run from us," Baucom said.
First 3 months
How about his first three months as chief? "Honestly it's been a roller coaster, and it's sure different than being Major, the next in line! But I've got a great group of officers and we're here for our citizens day and night," Baucom said.
Our sponsors
• The Presenting Sponsor for the Newsmakers Breakfast was Lake Norman Group/Francomano, Stimson & Associates.
• Breakfast Sponsors were Christina Stone Homes and SoundVision audio-video.
• Coffee Sponsors included Elise Redmond of Premier Sotheby's, Tonja Schult of Allen Tate and United Bank in Mooresville.