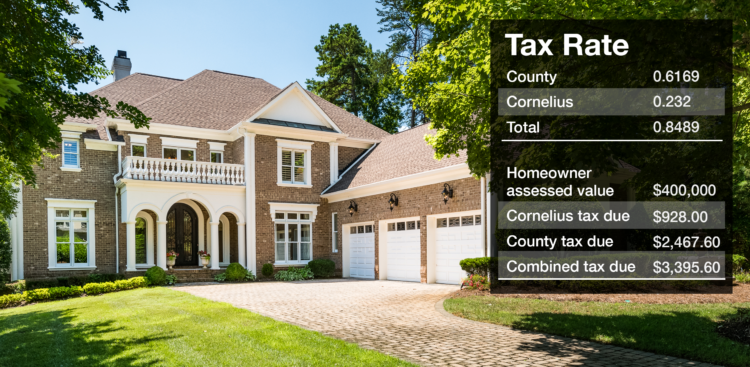 July 22. By Dave Vieser. The last tax bills based on current property values in Mecklenburg County will be mailed next week. The bills, which will include both county and town taxes, are due Sept. 1 Interest will accrue on unpaid bills beginning Jan. 5, 2023.
Meanwhile, the county is completing a new revaluation of all property, both business and personal, and the new values will be applied to tax bills starting in July next year.
Soaring values
Property taxes are based, in part, on the market value of property and with escalating home sale values during the past year, it is anticipated that many valuations will increase.
Taxpayers will be notified of these new values in January and be given the opportunity to appeal the county's determination before the July 2023 tax bills are mailed.
Details
This year, approximately 427,000 tax bills will be mailed to taxpayers throughout the County.
—For the many owners with mortgages, their tax bills are sent directly to the mortgage holder for payment, with the owner receiving a property tax notification from the County Office of the Tax Collector.
—Any taxpayer who may have difficulty paying their bill is encouraged to contact the Mecklenburg County Office of the Tax Collector in August.
—Taxpayers are urged not to wait until December or after the bill is delinquent to express concern with their ability to pay.