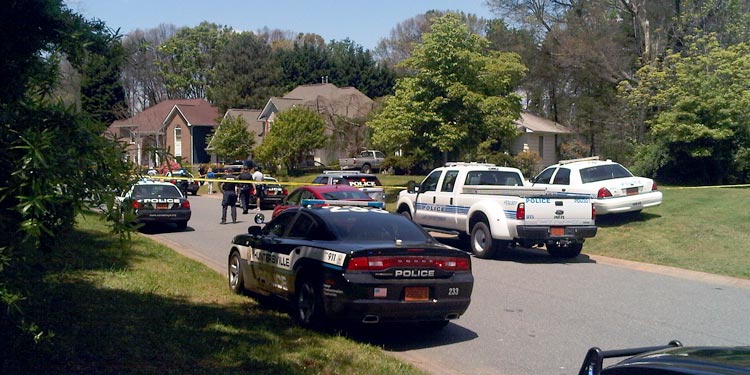 Sept. 6. By Dave Vieser. Sentencing is set for Monday Sept. 11 in the case of Greyson Ferrell, who shot Cornelius Police Lt. James Quattlebaum two years ago. As his trial date approached, Ferrell, now 19, pled guilty in late August to assault with a deadly weapon with intent to kill, inflicting serious injury and assault with a deadly weapon on a government official. He will be sentenced in Mecklenburg County Superior Court in Charlotte.
"The outcome is not completely certain" said Cornelius Police Chief Bence Hoyle," but basically he will serve a minimum of seven years under the plea arrangement."
On May 2, 2015, Ferrell, then 16, shot Quattlebaum, one of several officers who answered a domestic disturbance call at a home owned by Ferrell's mother on Coachman's Trace in Cornelius.
At the time, officials credited the officer's bullet-proof vest as well as the quick actions of two colleagues on the scene with helping save Quattlebaum's life.
It was the first time a Cornelius Police officer had been shot in the line of duty. Quattlebaum recovered completely from the close call. Police described the incident as both a domestic dispute and an ambush. Ferrell was wearing a bullet-proof vest. Ironically, Ferrell will be formally sentenced on the same day that  he was originally set to go on trial.