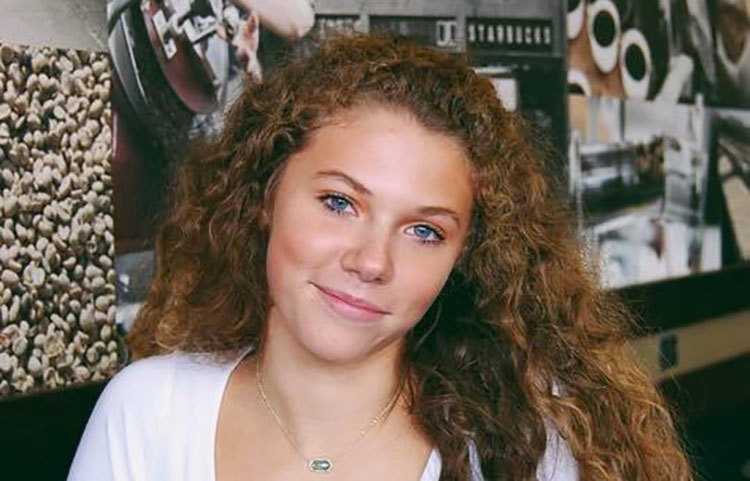 July 23. UPDATED 4pm. Claire Miley, a rising 9th grader at Cannon School, ​passed away after a jet ski accident on Lake Norman ​​Sunday. She was the only child of Rob and Allison Miley of Davidson.
Cannon will open the Cindric Performing Arts Center at 6:30 p.m., for  counseling and support​, including advice for parents.​ Families at Davidson Day, where she attended school before, are also invited to participate.
Four youths under the age of 16 were involved in the accident​. Two jet skis​ apparently​ collided​ ​in open water off the tip of Peninsula Cove Lane in Cornelius about 4:30 pm Sunday, according to sources at the Cornelius Lemley Volunteer Fire Dept.
The town fireboat was nearby when the accident happened and responded quickly.
A post on Allison Miley's Facebook page said that arrangements to celebrate Claire's life are being made and will be announced in the coming days.
In lieu of flowers, the post said those wishing to honor "Claire's life and passion for marine life" should consider making a donation to the Sea Turtle Program at the Bald Head Island Conservancy.
To give, go to www.bhic.org/give. Note in the comments that your gift is in honor of Claire.
NEW: "We are grieving and will grow together in the time ahead," said Cannon Head of School Christopher Jones. "Our community is strong, and we pray that the families and students impacted by this tragedy feel this strength and support in the coming days."
On Facebook, one of Claire's coaches said: "Being able to coach Claire was pure joy. I will cherish that sweet smirky smile. Hoping you will find peace again, some day. All our love."
​NC Wildlife Resources, which is ​handling the investigation, said a report could take days if not weeks to prepare.
NEW: Here is the LETTER Cannon sent to the parents of students.