April 12. Artist Meredith Connelly of Cornelius is the curator of the UNBOUND exhibition of more than 50 works from assault survivors at Charlotte Art League.
Connelly has dedicated herself to answer these questions: How do you give voice to …? How do you elicit conversation on …? How do you create understanding about experiences about which few have the strength to speak and even fewer choose to listen?
She's translated questions into action, and has curated a new art exhibit  UNBOUND, running through April 30 at the Charlotte Art League.
Last autumn, Connelly organized Not In Repose, an exhibition of work from more than 20 local, regional and national artists who were outraged by 2022 rulings from the United States, particularly those affecting reproductive rights.
Now, she has curated UNBOUND, which includes more than 50 works from more than 45 artists, most of whom identify as women. UNBOUND is an effort to address the aftermath and root causes of domestic and sexual assault. These violent acts often go unseen, and unaddressed, while the pain, damage, and trauma remain.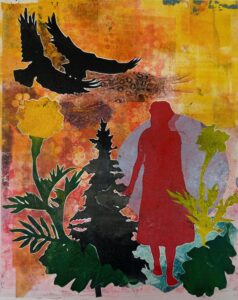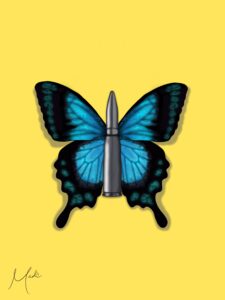 One of Connelly's main goals is exploring the use of art as a mechanism for healing from trauma.
"As a survivor of domestic violence, I was called to organize this exhibition. These issues are incredibly prevalent, which became even clearer to me as submissions and survivors' stories courageously graced my inbox," Connelly said. "The collective grouping of work in UNBOUND is a visualization of artists' healing journeys as they navigate their personal trauma."
The interdisciplinary works of UNBOUND address issues of emotional abuse, physical abuse, financial abuse, grooming, and/or exploring the use of art as a mechanism for healing from trauma.
"It is important to me to face myself and to show others we don't need to hide this part of who we are," said Mert Jones, contributing artist from Charlotte.
Safe Alliance, a nonprofit providing hope and healing for those impacted by domestic violence and sexual assault, worked with Connelly to bring UNBOUND to life.
Want to go?
What: The UNBOUND exhibition showcases creative works made by artists who are also survivors of domestic abuse and sexual assault. The exhibition, which features work from more than 45 artists, includes interdisciplinary works that address issues ranging from emotional abuse, physical abuse, and sexual assault, to financial abuse and grooming.
Where: Charlotte Art League, 4237 Raleigh St., Charlotte 28213
When: 1-7 pm Fridays and Saturdays; 1-5 pm Sundays through April 30.