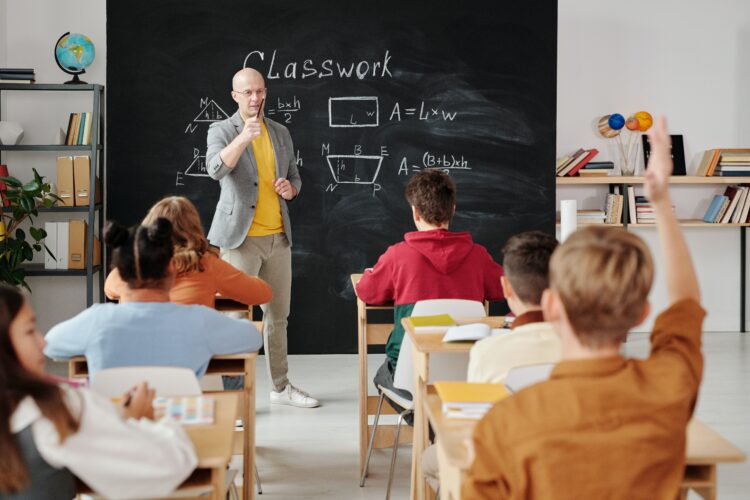 Sept. 27. With teachers making an average of $2,150 less per year than they did 10 years ago when adjusted for inflation, the personal-finance website WalletHub today released its report on 2022's Best & Worst States for Teachers, as well as accompanying videos and expert commentary. 
WalletHub analyzed the 50 states and the District of Columbia across 24 key metrics, ranging from teachers' income growth potential to the pupil-teacher ratio to whether the state has a digital learning plan.
North Carolina
In Mecklenburg, the current average teacher salary is $56,675. North Carolina's average teacher salary is around $54,392.
North Carolina placed 28 out of 51 in the overall ranking of Best States for Teachers.
New York, Utah, Virginia, Florida and Washington took the top five spots for best states for teachers. New Mexico, Arizona, District of Columbia, New Hampshire and Hawaii ranked the worst, with Hawaii coming in last.
Highlights 
—Texas has the highest annual average starting salary for teachers (adjusted for cost of living), $46,113, which is 1.5 times higher than in Montana, the state with the lowest at $31,215.
—New York has the highest average annual salary for public-school teachers (adjusted for cost of living), $80,286, which is 1.7 times higher than in Hawaii, the state with the lowest at $47,156.
—Nevada has the lowest projected number of teachers per 1,000 students by the year 2028 (indicating the size of competition), 7, which is 14 times lower than in the District of Columbia, which has the highest at 98.
—Vermont has the lowest pupil-teacher ratio, 10.34, which is 2.2 times lower than in Utah, the state with the highest at 22.63.
—New York has the highest public-school spending per student, $29,897, which is 3.5 times higher than in Idaho, the state with the lowest at $8,662.
Wage degradation
Teachers face myriad issues, including wage degradation. For example, according to an economic policy institute (EPI) report from Aug. 26, 2022, average weekly teacher wages grew by just $29 when adjusted for inflation, between 1996-2021, compared to $445 for other college graduates over the same period," said Christopher H. Tienken,  AASA National Research Professor in Residence, College of Education and Human Services, Department of Education Leadership, Management, and Policy – Seton Hall University.
"Dubbed the 'teacher pay penalty,' teachers can make as little as 35 percent less than college-educated people in other professions, he said.
It's more than pay
But other issues, Tienken said, including the increasing politicization of education, micro-management of classroom practices by state lawmakers, and racist and discriminatory state education policies like banning discussions of race or including voices of the LGBTQ2+ community currently being passed or proposed in many republican controlled states also reduce the attractiveness of the teaching profession.