Dec. 22. Waterbean Coffee is donating all sales made on Dec. 24 to the family of Charlotte Police Officer Mia Goodwin during their time of loss.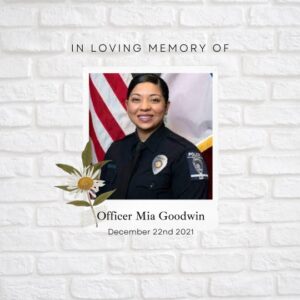 Officer Goodwin is survived by her husband, a Charlotte firefighter, and her three children, ages 3, 1, and 4 months.
"We need to be uplifted and uplifiting each other in prayer," said CMPD Chief Johnny Jennings.
With the family's permission, every Waterbean Coffee in the Charlotte area is participating.