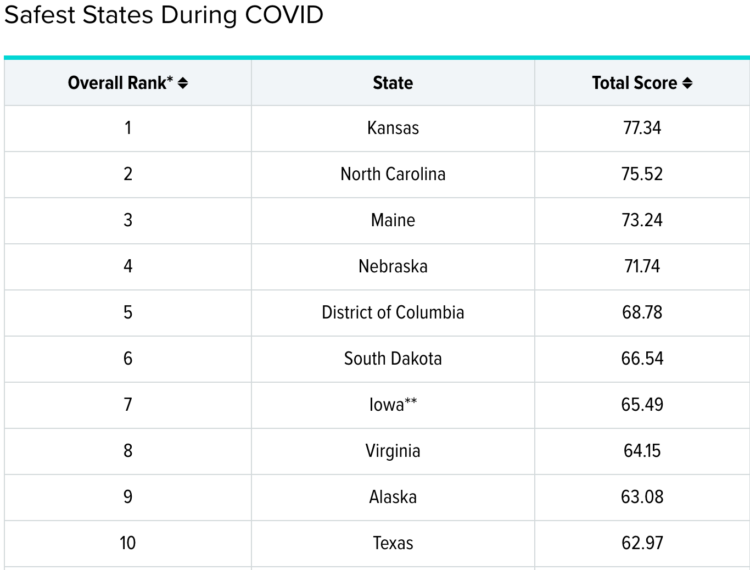 June 28. North Carolina scored second place in a nationwide study of safest states during the COVID-19 epidemic conducted by WalletHub.
WalletHub compared all 50 states and the District of Columbia across five key metrics: Community transmission, the rates of positive testing, hospitalizations and death, as well as the share of the eligible population getting vaccinated.
North Carolina's Safety During Coronavirus (1=Best; 25=Avg.):
1st – Vaccination Rate
16th – Hospitalization Rate
7th – Death Rate
21st – Level of Community Transmission
What measures can people take to ensure the safety in their communities and contribute to the overall path to recovery in their state?
"Simply put, people need to continue practicing social distancing, mask-wearing, and avoiding congregate settings to the extent possible that pose a higher transmission risk. We are approaching the end game for control of the pandemic now that a vaccine is available, but it is critically important that people do not drop their guard; they need to continue doing what they have been doing to protect themself and their families. They also should sign up for COVID vaccination and have it administered as soon as it becomes available to them."
—Matthew Boulton, senior associate dean, professor of internal medicine, University of Michigan
To read the WalletHub study, click here.