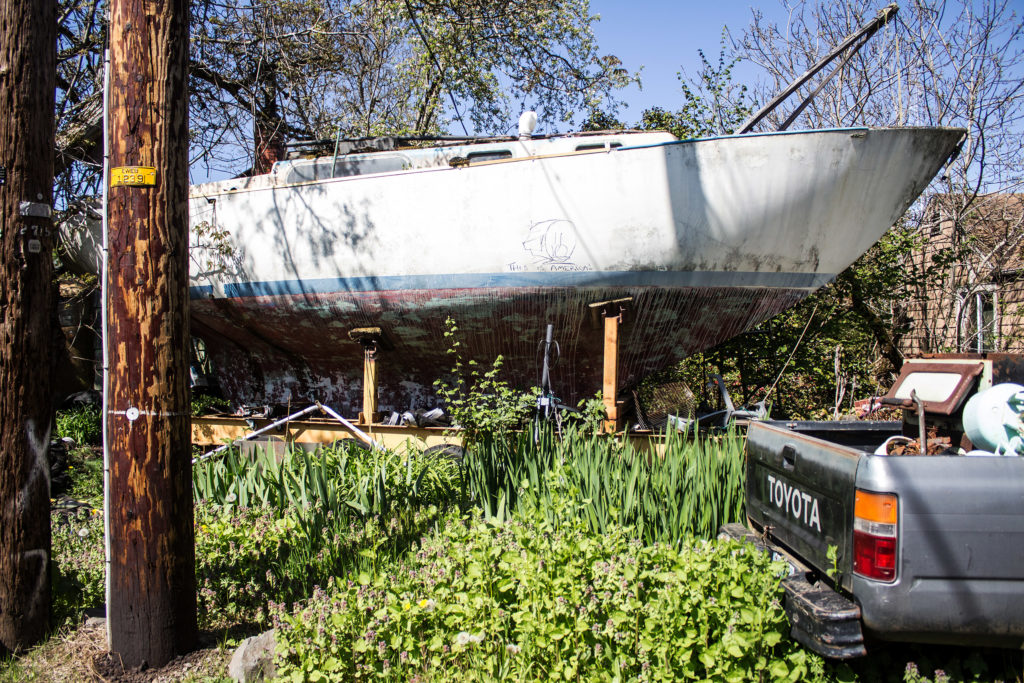 June 5. By Dave Vieser. Despite the fact that it passed unanimously on May 15, an ordinance governing outdoor storage rules—it puts new limits on the size and quantity of cars, boats and trailers in yards—will be debated by Cornelius commissioners again tonight.
"Our town attorney is just erring on the side of caution to make sure the language of the ordinance clearly complies with the intent of the Board for its final adoption" said Town Clerk Lori Harrel.
The new rules landed on the commissioner's desks in May with a decidely mixed recommendation from town officials: The Land Development Code Advisory Board (LDCAB) had spent months studying the pros and cons of issues such as front yard storage vs. back yard storage and recommended the changes. However the Planning Board looked at the same proposals and recommended by a 6-1 vote that the board deny the amendment…a rare and public difference of opinion around private property owners' rights.
According to Wayne Herron, the town's planning director, the majority of the Planning Board members felt the Town should respect the wishes of those choosing to live outside of HOA regulated areas and that it was not in the Town's best interest to force outdoor storage to the lake front.
The only change the commissioners made during the May 15 hearing was to allow two rather than one vessel in a yard, as long as they were on trailers parked in an improved driveway. Town Commissioner Mike Miltich, who proposed the change, said trailers and boats in front yards are part of living in a "boating community" which includes not just boats, but boat trailers and double trailers for two personal watercrafts.
With the new rules, it would appear that Cornelius commissioners are venturing into uncharted waters, at least locally. "Mooresville does not limit the number of vehicles or boats you can store outdoors," said spokeswoman Kim Sellers. "Our ordinances only address vehicles on private property that are junked or abandoned." Davidson doesn't limit the number either, and Huntersville only limits unlicensed boats or cars.
Property Manager Kris Milstead, who handles eight communities for Cedar Management, said that she had never heard of a town or city in the region which had such regulations.
Despite all that, only one resident spoke at the May 15 public hearing. Jayne Eve, who lives on John Gamble Road, says the new ordinance infringes on her rights as a property owner who consciously purchased waterfront property where there are no homeowner association covenants, codes and restrictions (CCRs) above and beyond basic town ordinances. "I feel like the town is trying to become a giant HOA," she said.
She lives in a well-kept waterfront neighborhood on John Gamble Road.
The meeting starts at 7 pm at Town Hall on Catawba Avenue.