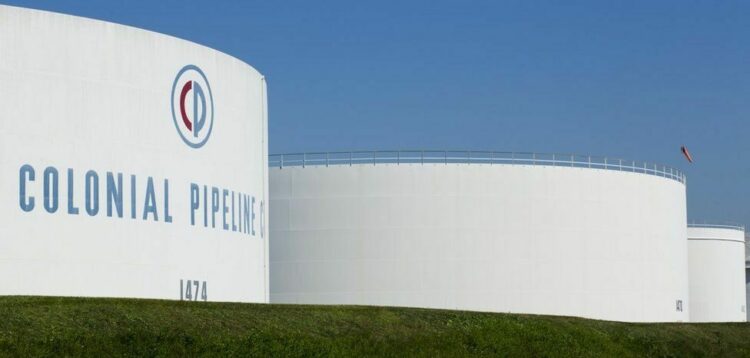 March 15. The N.C. Department of Environmental Quality's Division of Water Resources will hold a public hearing Thursday for a Colonial Pipeline wastewater permit.
Colonial Pipeline has requested a National Pollution Discharge Elimination System Wastewater Discharge permit to allow the discharge of treated groundwater to North Prong Clark Creek in the Yadkin-Pee Dee River basin.
The permit relates to fuel recovery and groundwater remediation efforts required by the Department's Division of Waste Management following the August 2020 fuel release by Colonial Pipeline in the Oehler Nature Preserve off Hwy. 73 in Mecklenburg County.
Two teenagers riding an ATV on the Oehler Nature Preserve near Huntersville-Concord Road found the largest gas leak in state history.
Want to attend?
The public hearing is at 6 pm Thursday, March 16  at Central Piedmont Community College – Merancas Campus, 11920 Verhoeff Drive, Huntersville.
Speaker registration opens at 5 pm, onsite via a sign-up sheet.
Background
Colonial estimates 2 million gallons leaked from a section of pipeline that had broken some time in July of 2020. The groundwater contains very high levels of benzene, a known carcinogen, and other toxic contaminants related to petroleum products: toluene, xylene, naphthalene and polycyclic aromatic hydrocarbons, or PAH.
Since the accident, Colonial has been pumping contaminated groundwater from the site and hauling it away for disposal. But groundwater being groundwater – it likes to move according to gravity, especially when it mingles with gasoline – the plume is expanding.
To contain the plume, Colonial has installed hydraulic control wells. When they are fully operational, the wells will "generate a significant amount of additional water being extracted from the ground," the spokesperson said.
To reduce costs of hauling contaminated wastewater offsite, Colonial is proposing to build a permanent wastewater treatment plant on land it has purchased. The plant would discharge treated water, as much as 500,000 gallons per day, into the North Prong of Clark Creek. DEQ would limit concentrations of contaminants in the wastewater, but those maximums have not been finalized. DEQ is reviewing the company's wastewater discharge permit application.