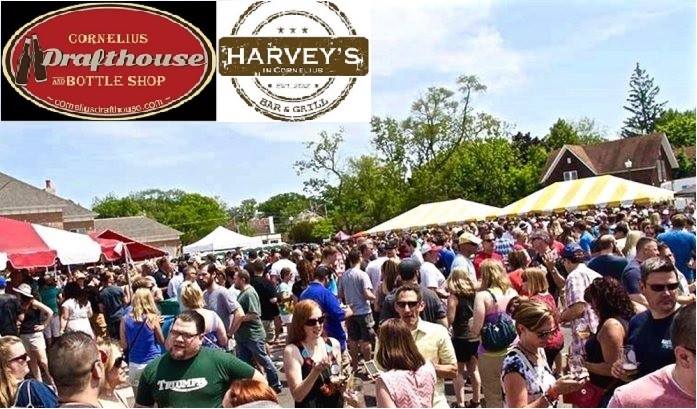 March 24. Mingle with friends and neighbors ​around the gazebo at Jetton Village on Sunday, April 2 from 3​ pm to 8​ ​pm ​at a Springfest hosted​ by Harvey's and Cornelius Draft House. The free event will feature live music from three local bands, breweries, a wine tent, food and multiple bounce houses for the kids.
"Bringing people together is what we do," said Charlie Dyer​,​ owner of Harvey's, which recently opened in Jetton Village. "We're looking forward to providing our Lake Norman neighbors with an afternoon of good music, great beer and delicious food. Bring the kids, a lawn chair and kick off spring with us."
​There will be tickets for sale on-site for beer, wine and food​. ​The restaurants in the square will be open for regular service as well.
Music ​starts ​at 3​ ​pm​. Booths are available for local artists and vendor​s. More info: harveys.cornelius@gmail.com.